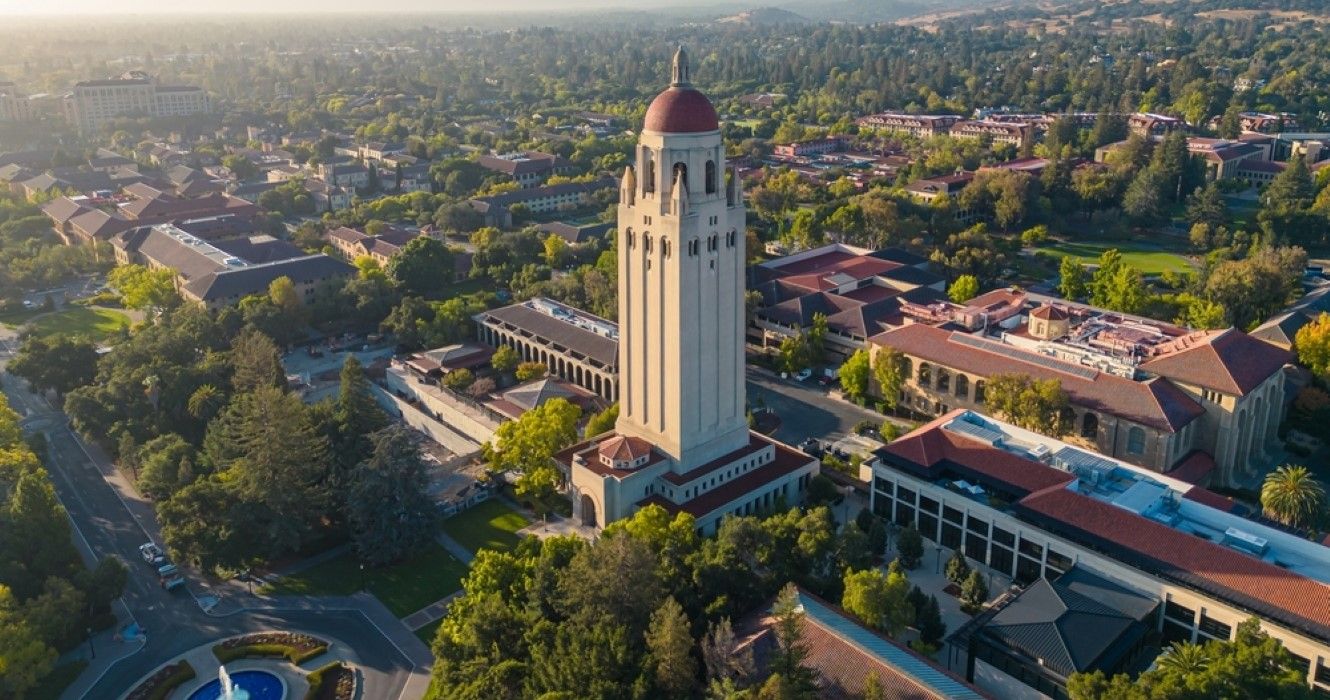 For tech tourists, those of us obsessed with technology, Silicon Valley is a Mecca of sorts. It's the cradle of modern technological innovation. This is where most of the technology companies that have changed life as we knew it—were birthed. Granted, some of these companies do not permit visitors inside their precincts. However, the chance to grab a quick selfie in front of the headquarters of an admired technology behemoth like Google, IBM, or even Facebook—would be quite exciting.
In this article, we reveal the ten places tech tourists will enjoy visiting in Silicon Valley.
10

The Apple Garage, The Birthplace Of Apple Computers

The Apple Garage must just top the list. Located in Los Altos, a scenic, rustic town in the heart of Silicon Valley, the Apple Garage is where Steve Jobs, the celebrated co-founder of Apple Computers, would intricately assemble computers by hand—together with Steve Wozniak and other young geeks— during the time of Apple's rudimentary beginnings.



9

Facebook Offices

As of the second quarter of 2022—which is the end of June—Facebook posted 2.93 billion monthly active users. The social media platform is the most-used online social network globally and of all websites in the world, the third most visited. But visitors can't get inside. However, many are still thrilled at the chance of taking a photo close to its thumbs-up sign in front of the company's offices.
Where Is Facebook Company Headquarters Located?
Facebook's offices are in Menlo Park along 1 Hacker Way.
8

HP Garage

In the 1930s, Frederick Emmons Terman, a distinguished academic and Dean of Engineering at Stanford University, started encouraging Stanford graduates to stay in the area around the institution instead of leaving the Golden State. Bill Hewlett and David Packard may have been the first Stanford students who took Terman's advice. They later founded HP Company. Today, their garage is considered the birthplace of Silicon Valley.
Where Is HP Garage Located?
Visitors will find HP Garage at 367 Addison Avenue in Palo Alto.

Are Visitors Allowed To Enter HP Garage?
Visitors are not allowed to enter HP Garage, but they can view it from the sidewalk and take a photo.
Related: 5 Reasons To Ditch Technology During Vacation (& 5 Reasons Why You Should Stay Plugged In).
7

Googleplex

Here are the facts. Google handles about 3.5 billion searches—every, single, day. Additionally, it boasts an impressive 92% share of the search engine market in the world. This implies almost complete domination. What many do not know is that Google came out of a research project to find files on the Internet. Today, Google offices, known as Googleplex—attract visitors keen to breathe the air of a truly revolutionary company.
Where Is Googleplex Located?
Visitors will find Googleplex at 1600 Amphitheater Parkway, Mountain View.

Are Visitors Allowed To Enter Googleplex?
Visitors are allowed to enter Googleplex if in the company of an employee.
6

PayPal Headquarters

A few years ago, paying for something online was considered weird, even risky. Then, PayPal, originally starting as Confinity Inc—was born. It steadily grew to eventually become the market leader with a market share of over 40%. It's now one of the tech companies with headquarters in Silicon Valley.
Where Is PayPal's Headquarters?
The physical address of PayPal's headquarters is 2211 N 1st St, San Jose, CA, United States.
5

Intel-Museum

In the world of computer technology, Intel is a household name. It's the world's largest maker of central processing units: the quintessential brain of a computer. Unlike many tech companies, Intel seems intentional in its public outreach with regard to its history and legacy. Tech lovers will therefore enjoy a trip to the Intel Museum, where they can journey through decades of impressive technological innovation.

Where Is Intel Museum Located? Visitors will find this museum at Intel's Santa Clara campus.
4

IBM's Building 025

Built in 1957, IBM's office complex was designed in a manner that marked a turning point in the layout of office buildings. It was open and campus-like—and would pioneer a style that became famous in corporate circles—not only in California but all over the world. While a fire consumed the structure in 2008, a tiny monument remains.
Where Can I See IBM's Building 025?
A small pavilion memorializing IBM Building 025 is between Lowe's and AutoZone in San Jose.
Related: The World's Most Beautiful Streets Are Backed By Eye-Tracking Tech.
3

eBay Offices

One of the very first companies set up as an internet-based platform connecting buyers and sellers, just like Amazon—eBay's offices are famous for their touchscreen walls and other interactive displays. Visitors are not allowed inside, but there's always a chance to take a photo that places the iconic building in the backdrop.
Where's eBay's Headquarters?
The physical address of eBay's head offices is 2145 Hamilton Avenue, San Jose, California.
2

The Tech Interactive

This is where to take kids or those in school. It has many displays that teach science and technology concepts in a fun, interactive style.
Where Is The Tech Interactive Located?
The physical address of Tech Interactive is 201 South Market St., San Jose, CA 95113.
1

Stanford University

This listing cannot end with no mention of the intellectual melting pot where most of the tech geeks caught the spark that would go on to completely transform the technological landscape of the world.
Where Is Stanford University Located?
The physical address of Stanford University is 450 Serra Mall, Stanford, CA 94305, USA.