Denver Film announced today that actor, choreographer, writer and director Sheila McCarthy will appear in person to receive the Denver Film Festival's Career Achievement Award on the closing night of the 45th annual festival on Nov. 12 at the Ellie Caulkins Opera House.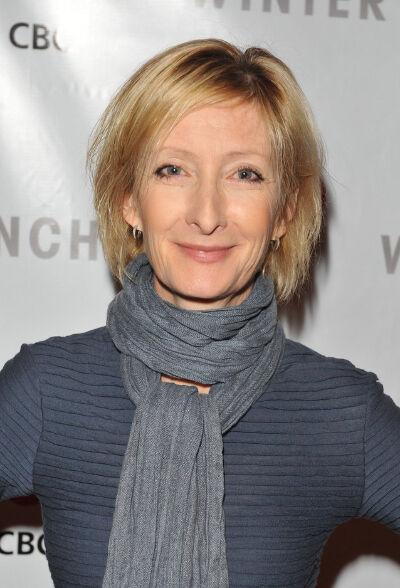 McCarthy will attend the red-carpet screening of "Women Talking," written and directed by Sarah Polley and based upon the book by Miriam Toews. McCarthy stars alongside Rooney Mara, Claire Foy, Jessie Buckley, Judith Ivey, with Ben Whishaw and Frances McDormand.
McCarthy is a Canadian stage legend best known for the films "The Day After Tomorrow," "Die Hard 2," "I've Heard the Mermaids Singing" and "The Lotus Eaters."
Kingsolver donates to Colorado charities
You don't hear a ton about the enduring "Pen & Podium" series in the media because, frankly, it's always an instant sellout. So you might not have known that last week's headliner at the University of Denver was novelist and poet Barbara Kingsolver, whose best-known book is likely The Poisonwood Biblethe tale of a missionary family in the Congo.
"One of the things that literature does best is that it generates empathy. Nothing else gives you that gift, provides you that journey. When you close a book, you come out of it a different person," Kingsolver told host Jeff Neuman, who pointed out that Kingsolver is the first author ever in the series to donate 100 percent of her speaker's fee to Colorado-based non-profits . Those benefiting were from her benevolence:
• Environmental Learning for Kids
• Scholars Unlimited
• Reach Out and Read
• Big City Mountaineers
• Rocky Mountain Biological Laboratory
• Harm Reduction Action Center
"It nourished me more than I can possibly express to have hosted a person who lives in a place of such kindness, empathy and gratitude," said Neuman.
Coming up next: Pulitzer Prize-winner Elizabeth Kolbert on Feb. 13.
Denver Art Museum hires textiles curator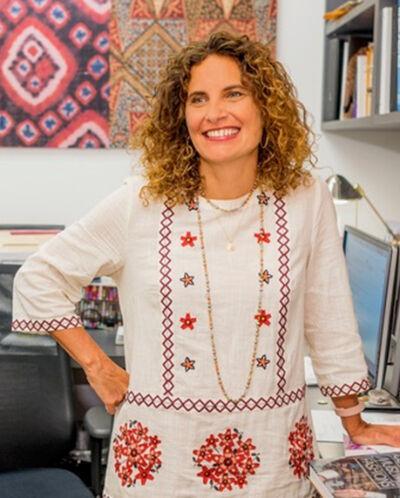 The Denver Art Museum has named Jill D'Alessandro as its new Director and Curator of its Avenir Institute of Textile Art and Fashion, replacing Florence Müller, who left in May.
D'Alessandro comes to Denver after 21 years with Fine Arts Museums of San Francisco, where she worked with the institution's extensive fiber collections, as well as its fashion holdings. She was the recipient of the Costume Society of America's 2020 Richard Martin Exhibition Award.
In 2019, the DAM secured a $25 million endowment for its Institute of Textile Art and Fashion.
"Jill has the right mix of expertise in traditional textiles, fiber art and high-fashion presentations that I know will keep Colorado audiences excited for what is next." said DAM Director Christoph Heinrich.
Colorado's Harry Potter 'Curse'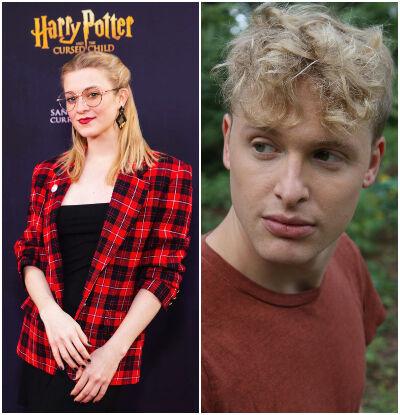 Last week, we told you about two Coloradans in the Broadway cast of "Harry Potter and the Cursed Child," and now there are two more. Joining Erik C. Peterson as Scorpius Malfoy and Angela Reed as Ginny Potter are Brittany Zeinstra and Erik Evan Olson, both from Boulder County. Zeinstra, a graduate of Fairview High School, made her Broadway debut in "The Prom." Olson, who graduated from Monarch High School in Louisville, has been a serious actor since the fifth grade, when he played Daddy Warbucks in a school production of "Annie." (How serious? "Yes, I did shave my head for the role," he says.)
"Colorado has produced quite the supply of witches and wizards," Reed told The Denver Gazette. "We even have a couple of people on the crew from Grand Junction and Larkspur. It's crazy."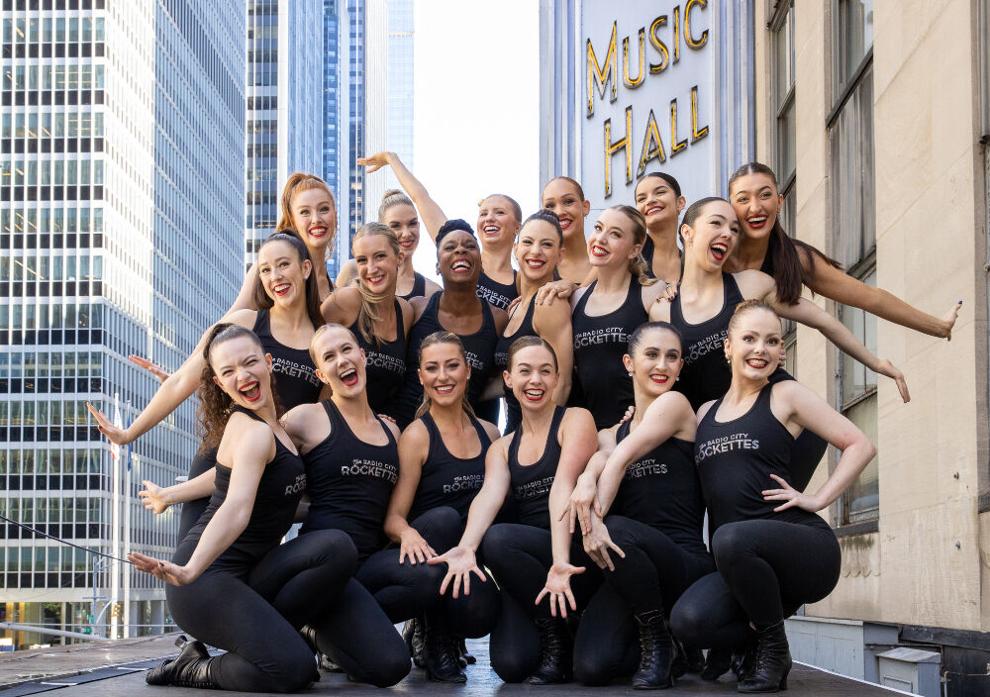 Fort Collins dancer high-stepping in New York
Fort Collins native Hannah Weinmaster is one of 18 newly named members of the iconic Radio City Rockettes' upcoming "Christmas Spectacular." Weinmaster, who has been dancing since she was two-and-a-half, credits her instructors at Dance Dimensions in Longmont for encouraging her to follow her wildest dreams. Weinmaster came up through Rockettes Conservatory Seven Colorado cities awarded grants to boost local tourism our invite-only, no-cost dancer development/training program.
"Being a Rockette encompasses four things that are so very important to me: dance, New York City, teamwork and Christmas," she said. "There is so much history that comes with being a Rockette, and I am so honored and excited to be part of such an amazing legacy of women."
Side note: In an effort to be more inclusive, the Rockettes' height requirement has been lowered by an inch to 5-foot-6 (the top height is still 5-10.5).
Timeline for hiring state arts director
Margaret Hunt's previously announced resignation as director of Colorado Creative Industries will become effective Monday. CCI is the fancy name for the state's arts funding agency, which is operated through the governor's Office of Economic Development and International Trade.
"We anticipate that we will be able to announce a new Director by the end of the year and possibly sooner," said Communications Manager Alissa Johnson. "We're excited about the candidates and committed to conducting a thorough interview process."
In the meantime, CCI Deputy Director Christy Costello will be acting as interim director.
Over the past 10 years, "Margaret led so many innovative programs," Johnson said. "Most recently, she and her team acted quickly to distribute arts-relief funding to keep Colorado artists and arts organizations afloat during the pandemic. Her current work on the Community Revitalization Grant program will have a lasting impact on economic recovery for the creative sector. She will be missed."
The blood is pumping at Wonderbound
The funky modern dance company Wonderbound launched its season with last week's opening of the sexy vampire ballet "Penny's Dreadful." Set in Paris to pop music from the 1980s, the story follows a woman whose thirst for blood becomes all-consuming. This show marks Wonderbound's return to full audiences seated on risers and no social restrictions, making for both a more communal and intimate experience.
"It's a very in-your-face, high-energy show with a lot of fun music," said Artistic Director Garrett Ammon. It runs through Oct. 30 at 3865 Grape St.
Boulder boxing play steps into the ring
The Butterfly Effect Theater of Colorado is staging the rare play about boxing Seven Colorado cities awarded grants to boost local tourism although they will tell you it is, of course, about more than boxing. Playwright Marco Ramirez, inspired by the real-life story of Jack Johnson, follows Jay "The Sport" Jackson's dreams of becoming the heavyweight champion of the world – in racially segregated 1905. It's directed by Curious Theater Artistic Director Jada Dixon. It runs through Nov.19 at the Dairy Arts Center. Tickets at thedairy.org.
Briefly…
We previously mentioned that the book that inspired Julian Rubinstein's controversial documentary "The Holly" (which will get a red-carpet screening at the Denver Film Festival on Nov. 10), was also the target of a defamation lawsuit. But the litigants dropped their claims in a notice filed Oct. 22 …
Summit County native (and four-time Emmy winner) Mandy Moore is nominated for the 2022 World Choreography Awards' top prize in the Motion Picture category for "Zoey's Extraordinary Christmas." The awards, known in the biz as "The Oscars of Dance," take place Nov. 15 in Los Angeles. Moore is up against choreographers from "Cinderella," "West Side Story" and "In The Heights." …
The Colorado Shakespeare Festival will announce its 2023 season Friday — and I can tell you, it will feature one major gender-bending twist.
And finally…
Denver artist Thomas "Detour" Evans' sculpture titled "It's Not What You Take, It's What You Bring Back," has been selected to hang at the entry to nearly 40 new gates in the B Concourse Seven Colorado cities awarded grants to boost local tourism — when it opens in 2025.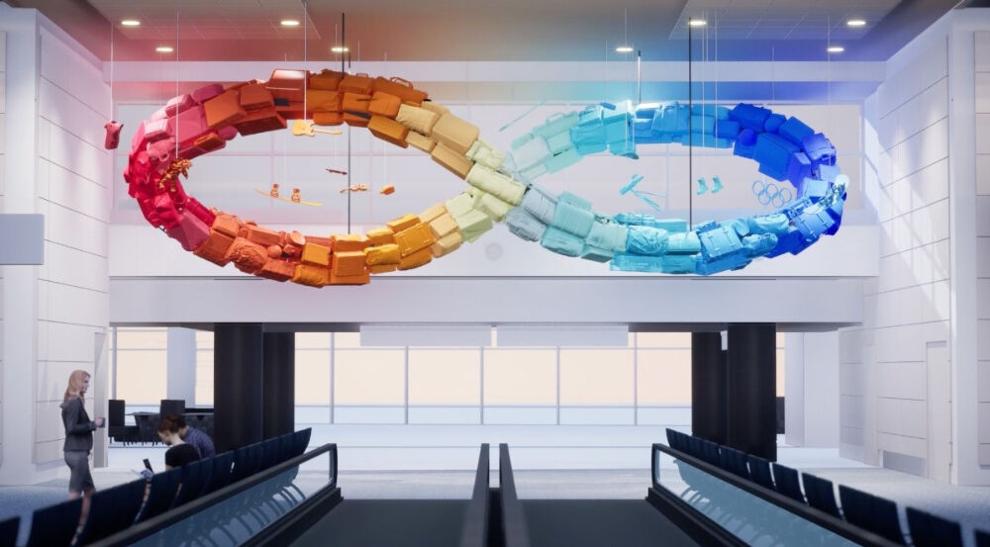 .