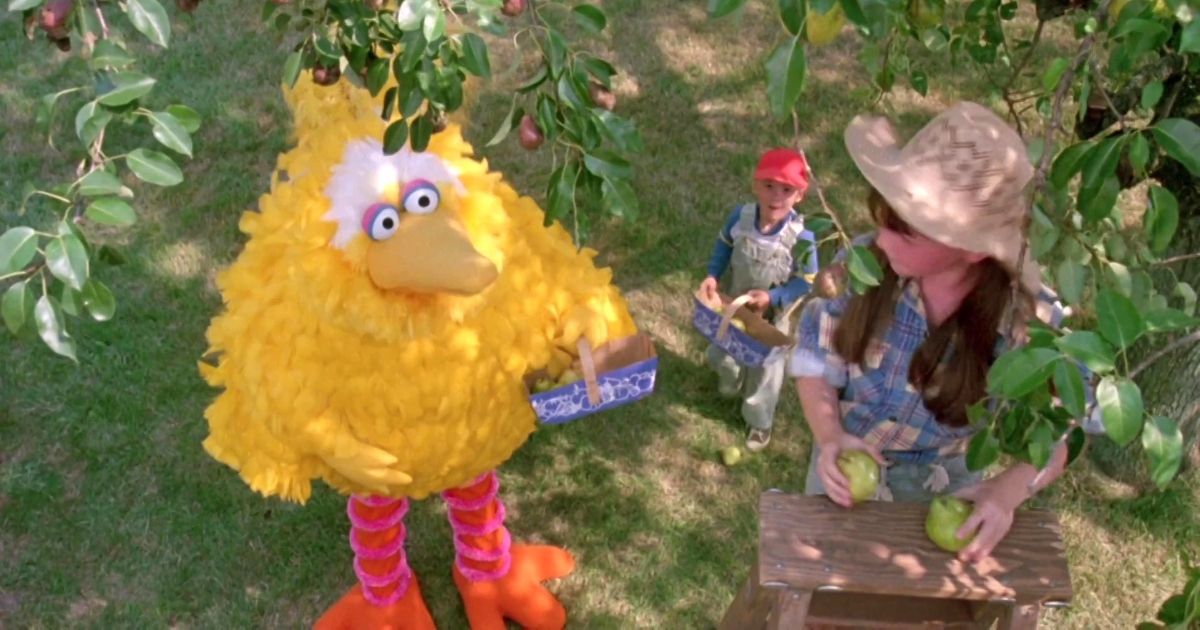 Jim Hensonhistory's most beloved puppeteer, first got his break with a five-minute puppet show series called Sam and Friends on the Washington TV station WRC-TV. Sam and Friends was the forerunner for Henson's most recognizable project of all time The Muppets. It even featured an early prototype of a character that would later become the franchise's figurehead: Kermit the Frog!
While The Muppets is certainly Henson's most successful creation, he has been involved in many other projects, from successful TV shows like fragglerock and Sesame Street to directing and providing the puppets and helping with special effects on classic 80s movies like Labyrinth and The Dark Crystal. After forming Muppets Inc in the 1960s, which later became Henson Associates, the company has since gone through numerous name changes and is now, after Henson's death, being run by his children under the name of The Jim Henson Company, and has been responsible for numerous great movies outside its muppets franchise. Below ,we take a look at six of the best, and rank them.
6/6

The Happytime Murders
On paper, The Happytime Murders seemed like a sure-fire hit. It was basically a muppets movie made strictly for adults, with a fine cast including Melissa McCarthy and Maya Rudolph. This, and the fact that it was directed by Brian Henson (son of Jim Henson himself), was enough to spark the interest of even the most casual fan of Jim Henson's productions. Whilst not using any of the actual muppets characters, so as not to besmirch their good names by associating them with the kind of adult humor found within the movie, the production team was certainly influenced by their creations of the past and the puppetry in the movie, as expected, is second to none . Expectations were high as we're thrown into a world where humans and living puppets co-exist, and the audience is introduced to a puppet private investigator and a human police detective who must solve a murder spree of retired sitcom stars. Unfortunately, a lot of the potential is wasted as viewers are subjected to a constant flurry of mature humor that often falls flat, resulting in a film that spends more time on being as crude as possible than it does developing the story and characters.
Related: Jim Henson's Birthday Tribute by The Muppets Brings Emotional Reaction on Social Media
5/6

The Adventures of Elmo in Grouchland
Starring Elmo and the beloved characters of Sesame Street, The Adventures of Elmo in Grouchland was the second theatrically released movie to be based on the children's TV series. The plot is super cute and follows Elmo as he searches for his much-adored fuzzy blue blanket after it gets sucked into Grouchland, the grossest place in existence. While understandably aimed more at young children than adults, there's plenty here of significance for veteran fans of the Henson institution. It's the last film under the Henson banner to feature performances from veteran puppeteers Frank Oz and Carroll Spinney as well as being the final Sesame Street film to feature Emilio Delgado before his death in 2022.
4/6

Five Children and It
Produced by Lisa Henson (the daughter of Jim Henson) among others and using Jim Henson's Creature shop to creature the titular It, otherwise known as Psammead, the family fantasy feature Five Children and It flew under the radar at the time of its release in 2004. Unlike most other works under the Henson banner, most of the movie's special effects were computer-generated, which, while still impressive, is slightly unfortunate given its proficiency in practical effects and puppetry . The movie is based on the beloved children's story of the same name and certainly does its source material work justice. It is definitely a worthy addition and is elevated above many of the other versions thanks mainly to a stellar performance from famous British comedian Eddie Izzard as the grumpy and eccentric Psammead character.
3/6

The Dark Crystal
Marketed as a family film yet undeniably darker than would be expected, The Dark Crystal was at the time genuinely unsettling, but nonetheless a fun fantasy romp. Released back in 1982, it follows two Gelflings (elvish-type people) as they set out on a perilous quest to recover the pieces of the titular and in doing so save their land from the clutches of evil creatures known as Skeksis. Story-wise, it was like something straight out of a JRR Tolkien novel, but, visually, thanks to the team over at The Jim Henson Company, it was something entirely unique at the time. The movie was directed by Jim Henson himself and fully utilized the Henson creative team in creating some of the most weird and wonderful puppets ever committed to film at the time.
Related: The Story of Jim Henson's Sam and Friends Coming in New Book
2/6

Labyrinth
Released four years after The Dark Crystal, Labyrinth took the winning formula of creating a high concept dark fantasy family world full of weird and whacky creatures, using top class puppetry, and expanded on it by throwing in the world's biggest pop star at the time. The pop star in question was of course David Bowie, who, despite being a musician first and actor second, received praise from critics and audiences alike for his memorable appearance as the Goblin King. The movie follows a young Jennifer Connelly as Sarah as she embarks on a dangerous mission to reach her half-brother from the center of a huge otherworldly maze after she wished him away to the Goblin King. On her journey, she, of course, encounters dozens of creatures, good and bad, all plucked out of the creative minds of Jim Henson and his team.
1/6

Follow That Bird
Released 16 years after the now-iconic children's show burst onto the television screens in 1969, Sesame Street's first major motion picture Follow That Bird was an overwhelming success, with critics scoring a highly impressive 92% on Rotten Tomatoes. The story follows beloved Sesame Street character Big Bird as he embarks on an epic road trip adventure back to Sesame Street after being placed on a reserve for Dodos. Thanks to a fantastic soundtrack, biting wit, tons of heart and of course fantastic puppetry from the likes of Frank Oz, Carroll Spinney, and Jim Henson himself, there's certainly a lot to love about the movie. While obviously primarily targeted at children, adults will likely find joy in the array of impressive guest appearances from the likes of comedy heavyweights John Candy and Chevy Chase and legendary outlaw country singer Waylon Jennings.