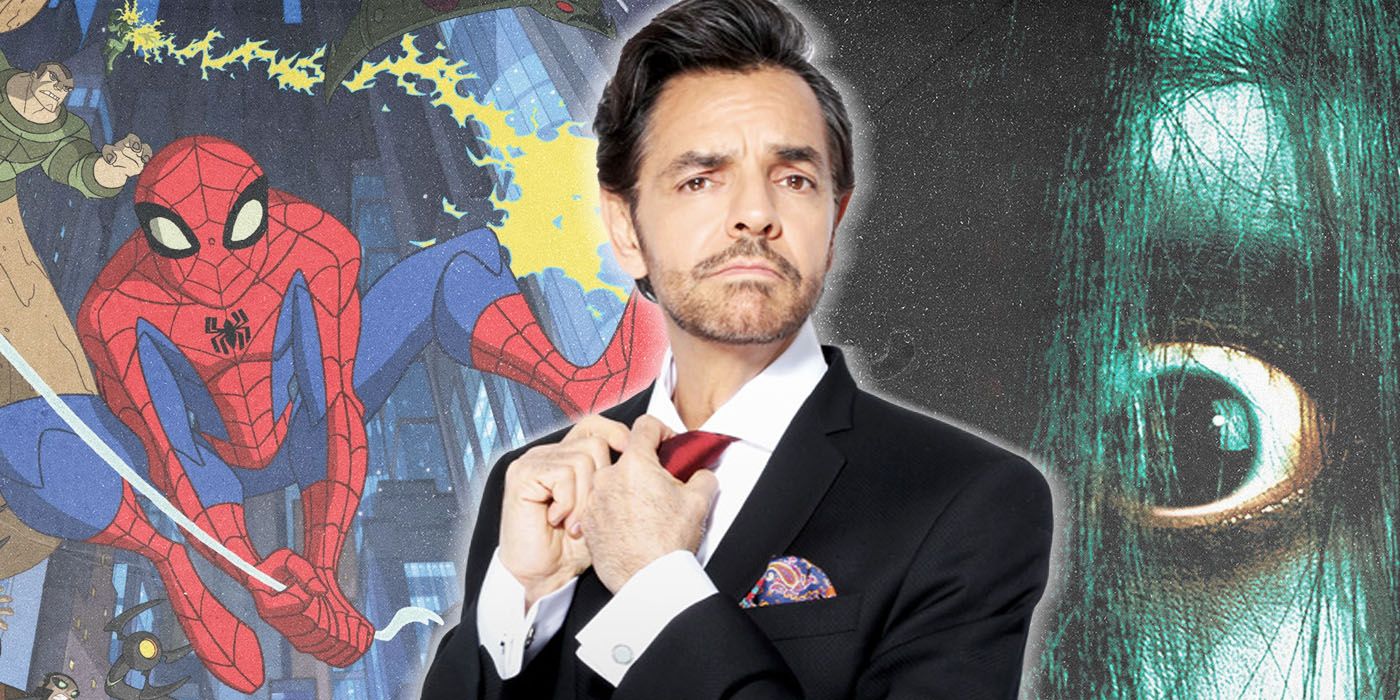 Paramount+ and Disney+ have provided a variety of classic content to their platforms this week, including many beloved series from the late 1990s. The Grudge joined Paramount+'s library as another horror film to enjoy this month, and the platform added Drunk History's entire library. Disney+ continues to add classic series to its library, including a few Spiderman installations and two preschool series that are sure to bring back memories for millennial and Gen Z viewers.
Paramount+ Added The Grudge on Oct. 17
The Grudge was released in 2004 and served as an American remake of a popular Japanese horror titled Ju-On: The Grudge. The film starred Sarah Michelle Gellar, Jason Behr, KaDee Strickland, Clea Duvall and Bill Pullman. Takashi Shimizu directed both films, and the American version became the first installment of The Grudge series. The premise tells the story of a curse that eternally ties predatory spirits to their next victims, repeating the cycle of trauma that creates and maintains "the grudge."
RELATED: Sarah Michelle Gellar's Wolf Pack Role is Perfect Casting
Drunk History Joined Paramount+ on Oct. 19
Paramount+ added all seasons of Drunk History to its library this week. Various comedians and comedic actors retell significant historical events, showcasing some whacky but true stories. The comedian sharing the story drinks with the show's host, and they slowly become more incoherent throughout the retelling. The series serves to emulate a conversation one might have with that person at a party who's excited to tell everyone a random piece of history they find interesting.
Disney+ Added Spider-Man: The New Animated Series on Oct. 19
Spider-Man: The New Animated Series was released in 2003 and served as a continuation of Sam Raimi's 2002 Spiderman film. The show only lasted one season, with 13 episodes now available on Disney+. The premise features Peter Parker, Mary Jane Watson and Harry Osborn during their first year at Empire State University. The series contains well-known villains of the superhero as he attempts to live a double life.
RELATED: Spider-Man: The Animated Series Got a Surprising Character an Action Figure
The Spectacular Spider-Man Also Joined Disney+ on Oct. 19
The Spectacular Spider-Man premiered a few years after The New Animated Series and featured content from various sources, starting during Peter's high school years. The series' theme was education, so each episode featured a different class name. The show ran for two seasons and received critical acclaim for mature themes and consistent characterization of Spider-Man and his friends. After the series' cancellation, a cult following has worked to get the series back, validating the show's quality even if they haven't yet succeeded.
Disney+ Added Bear in the Big Blue House Oct. 19
Bear in the Big Blue House could serve as throwback entertainment for millennials and older Gen Zs, as Disney+ added all four seasons to its library this week. The Jim Henson Television-produced show debuted in 1997 and ran until 2006, serving as a beloved series targeted at pre-schoolers. The premise features a character named Bear who cares for his friends living in his house. Parents who watched the series can now share the memories with their children.
RELATED: How Spider-Man Made Unauthorized Cameos in '90s Marvel Animation
PB&J Otter Joined Disney+ on Oct. 19
PB&J Otter serves a similar nostalgic purpose to Bear in the Big Blue Houseas the show premiered in 1998 and ended in 2000. The show's creator, Jim Jinkins, also created Douganother well-known and beloved animated series targeted toward older children. Pb&J Otter featured a family of otters who live in Lake Hoohaw, specifically the three children named Peanut, Butter and Jelly. Parents can unlock some crucial memories this weekend as they share their childhood with their children.
Inside Amy Schumer Returns on Paramount+ on Oct. 20
Inside Amy Schumer's Season 5 release has been discussed and debated over the years because many viewers didn't think the season would happen. The show's first four seasons were consecutively released, but Schumer took a hiatus between Season 4 (2016) and Season 5 (2020), claiming she needed to focus on other projects. Paramount+ had initially announced the series would revive with five specials, but the creators combined all five installments to create Season 5. The series has generally received favorable views over the years, and Schumer fans are sure to enjoy the series' return.