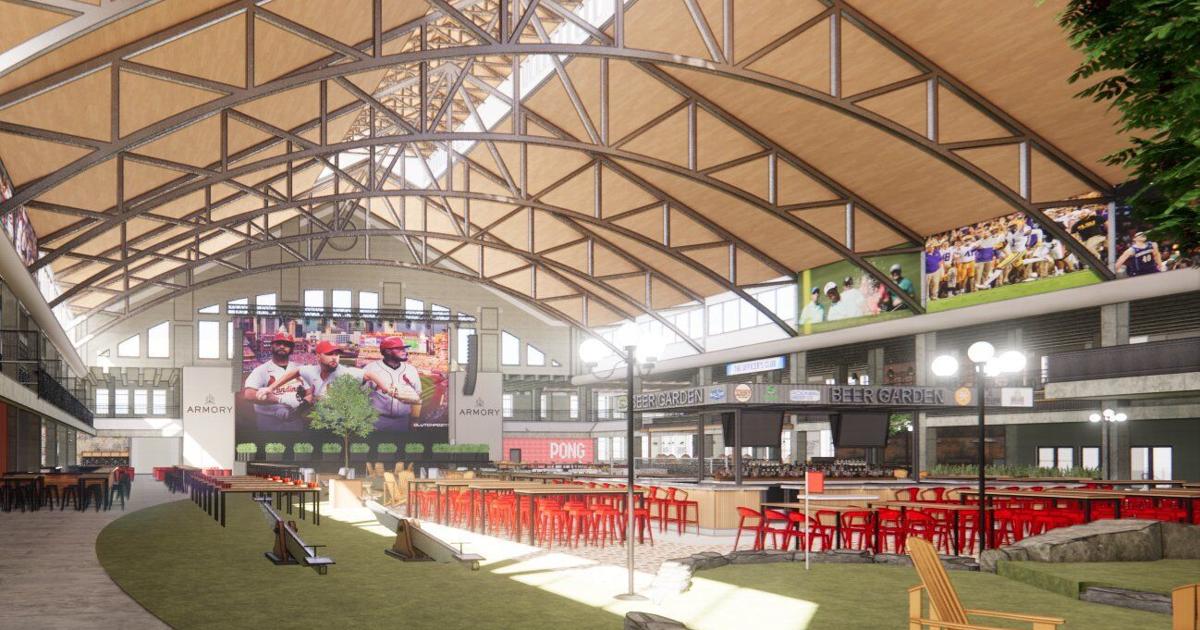 st. Louis — The Alderman broke with tradition on Friday.
In recent memory, the board voted 19 to 4 to grant initial approval of incentives for development projects without the consent of the alderman of the ward to which the project resides.
Alderman Tina Pihl has proposed plans for an old National Guard armory building in her 17th district. This is an incentive to fend off her demands for developers to be more accountable to communities and city schools that recognize that property tax revenues are being diverted by her plans. It was a brazen move.
"This shouldn't happen," she said.
Before being averted, she sought donations to the city's public schools and an agreement to limit the impact of the construction on surrounding areas.
For months after federal prosecutors indicted three board members for accepting bribes in return for supporting development tax cuts this summer, city leaders have been criticizing "the alderman." Alderman-centered approaches to transportation planning are also under scrutiny as hit-and-runs continue. During Friday's discussion, alderman Marlene Davis, who introduced the Armory plan and whose 19th Ward is located just east of the development, said negotiations on incentives should be left to city officials.
"That's not our role," she said.
But Davis also revealed that Peele had problems, saying that the Armory project was taking too long to come to an agreement. With interest rates and construction costs rising, the developer couldn't wait any longer for Green Street Real Estate Ventures' plans to redevelop The Armory into an entertainment venue, Davis said.
Pihl was elected last year, promising to be a tougher negotiator with developers in her borough, which includes the desirable Central West End, Midtown and Grove areas. Her message echoed longstanding calls from progressive Democrats in the city and was in line with that from incoming mayor Tishaula O. Jones.
Pihl and Jones initially teamed up to renegotiate incentives for the high-profile project, announcing that within months the City Foundry project would donate $1.8 million to affordable housing. Earlier this year, she won another $250,000 donation from a Midtown apartment project.
However, as time went on, Pihl began to test the patience of the developers and Jones' management, and was slow to respond to requests on the project.
In June, the St. Louis Development Corporation, which scrutinizes and negotiates development incentives, went ahead with a project grant to Green Street despite protests from the pill. Jones recently backed extending the life of the incentives in Cortex, a nonprofit tech district that houses major institutions such as the University of Washington and his BJC He Health Care, but Peele said he would not renew the contract. asked for negotiations.
For The Armory Project, Pill was negotiating with Green Street and SLDC for $470,000 in donations to city schools. However, SLDC determined that it could not do so under current law and asked Mr. Davis to proceed with the transaction.
The agency also explicitly targeted the courtesy of its elders in a statement after Davis introduced the relevant bill.
In a statement, SLDC spokeswoman Sara Freetly said, "The approval of one alderman should not be the sole factor in determining the progress of a development project. We need to consider it."
The idea met with some backlash on Friday. Alderman Jesse Todd, whose constituency includes parts of the Central West End and districts north of it, said the SLDC does not have the right to tour aldermen elected by constituency.
"We are the only ones taxpayers can be held responsible for," he said. "I think we are setting a very dangerous precedent."
Pihl said the bill would initiate free participation that would allow developers to avoid those who don't want to trade.
"Why doesn't this happen to you?" Pihl asked a colleague at a meeting.
However, only four aldermans voted against it.
Jones voices support for Cortex as St. Louis tech district faces uncertainty over incentives
No "courtesy": Development bill shuns alderman, St. Louis political tradition
St. Louis alderman calls for additional tax cut scrutiny, receives backlash
.