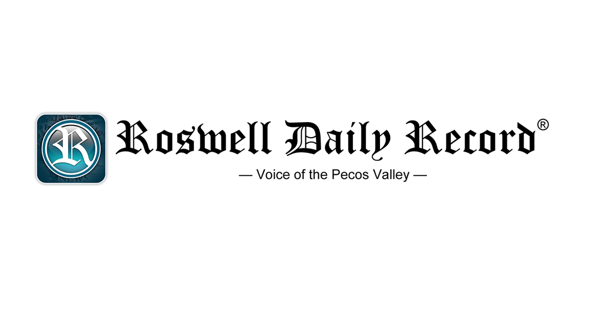 Cloudcroft
Oct. 28-31
The Haunted Village
The Sacramento Mountains Historical Museum and Pioneer Village, 1000 Highway 82, is holding its 11th Annual The Haunted Village, daily from 7 to 10 pm Proceeds will benefit the museum and village. For more information, call 575-682-2932.
Alamogordo
Until Oct. 29
'Willy Wonka Jr.'
Children's Music Theater of Alamogordo presents Roald Dahl's "Willy Wonka Jr." Performances are at the Flickinger Center for Performing Arts, 1110 N. New York Ave., Fridays and Saturdays at 7 pm and the first Sunday at 2 pm Tickets are available online, at the theater or at the door before performances. For more information, visit flickingercenter.com.
Albuquerque
Until March 12, 2023
sweet saturday
The New Mexico Museum of Natural History and Science, 1801 Mountain Road NW, invites the public to its Sweet Saturdays. Join in and explore the wonderful world of chocolate. Taste the difference between milk, dark, white and even ruby ​​chocolate. Talk to local chocolatiers about how they work with chocolate today to create your favorite sweet treats. This is a family friendly event and is included with admission to the Museum. "Chocolate: The Exhibition" is now open. For more information, visit nmnaturalhistory.org or call 505-841-2800.
taos
Until May 7, 2023
'Outriders: Legacy of the Black Cowboy' exhibit
"Outriders: Legacy of the Black Cowboy" is the featured exhibit of the Harwood Museum of Art, 238 Ledoux St. It is an exercise in unearthing images of the drivers, fiddlers, cowpunchers, cattle rustlers, cooks, singers, bulldoggers, and bronco -busters with African heritage. This exhibition balances historical narratives and archival photographs depicting the life and work of the cattle drivers from the years immediately before the Civil War through the turn of the 20th century, with contemporary responses from artists demonstrating Black individuals' embodiment of the cowboy icon. "Outriders: Legacy of the Black Cowboy" is meant to broaden the looker's conception of what makes an American symbol and legacy, questioning a story that is deeply ingrained in popular culture. The exhibit is a combined effort by artist Nikesha Breeze, the Black Cowboy Museum, the African American Museum and Cultural Center of New Mexico, Black American West Museum and Heritage Center and the Harwood Museum. For more information, visit harwoodmuseum.org or call 575-758-9826.
Hobbs
Oct. 28-31
Killer Karnival Haunted House
The Community Players of Hobbs present the 12th Annual Killer Karnival Haunted House at The Playhouse, 1700 N. Grimes St., with doors opening each evening at 7:30 pm, the event starting at 8 pm The haunt runs until 11 pm For more information , visit its Facebook page or visit communityplayersofhobbs.com.
Oct. 28
Carlsbad
FallFestival
Carlsbad MainStreet's 27th Annual Fall Festival returns. The public is invited downtown from 4 to 6 pm to wear their best "Hocus Pocus" (the movie) attire and enjoy trick or treating, entertainment and a costume contest. The costume contest takes place at 5 pm at the Gazebo on the courthouse lawn with lots of great prizes to be won. For more information, visit Carlsbad MainStreet's Facebook event page or call 575-628-3768.
Oct. 28 and 29
Ruidoso
Haunted Walk
Join Ruidoso Parks and Recreation Department for a family fun haunted walk-thru at Wingfield Park, 300 Center St. The walk starts on Saturday at 6 pm and on Sunday at 8 pm For more information, visit ruidosoparksandrec.com or call 575-257- 0841.
Alamogordo
Oct. 29
Zoo Boo, 5K and Kids' Mile
The Alamogordo Family Recreation Center is hosting the Third Annual Zoo Boo 5K and Kids' Mile to take place in coordination with Zoo Boo. Registration is now open to all "witches, vampires, werewolves" and runners. The 5K race starts at 8:30 am and the Kids' Mile at 9:30 am Race packets will be given out on Saturday from 7:30 to 8:15 am at the race start line in the Alamogordo Chamber of Commerce parking lot, 1301 N. White Sands Blvd. For more information, visit alamogordonmtrue.com.
Artesia
Oct. 29
Trick or Treat
MainStreet Artesia invites the public to come to downtown Main Street to trick or treat, from First to Seventh Streets, 5 to 7 pm There will be free candy, music and games. For more information, visit its Facebook page, artesiamainstreet.com, or call 575-746-1117.
Cloudcroft
Oct. 29
HarvestFestival
The Cloudcroft Chamber of Commerce and First Baptist Church Cloudcroft present their Harvest Festival. The events include pumpkin roll at 2 pm — modified and non-modified, in front of the library. Limited amount of pumpkins are available for purchase. After the pumpkin roll, the costume parade takes place on Burro Avenue. At 3 pm First Baptist Church Cloudcroft is having games and nachos, pumpkin decorating and a costume contest (drop off your decorated pumpkins at the church before 3 pm). Trick or treating on Burro Avenue happens from 3 to 5 pm For more information, call 575-682-2733 or email chamber@coolcloudcroft.com.
Hagerman
Oct. 29
Halloween Costume Parade and Carnival
The Hagerman Lions Club presents its Halloween Costume Parade and Carnival. The public is invited to participate in the free costume parade and to be at the corner of Argyle Street and Cambridge Avenue well before 4 pm to get a number. The parade will proceed at 4 pm to walk down Argyle Street to the Lindell Andrews Community Center. In the parking lot, ribbons will be given out for the best costumes. The carnival will be held inside the community center. There will be a Trunk or Treat event in the center's parking lot. Set up will be 2 to 4 pm The community will vote for their favorite decorated vehicle (cash prizes for first, second and third place). No entry fee, but registration is required to participate and receive a number for the vehicle. For an entry form visit the Hagerman Police Department or email rbateman@hagermanpd.us. For more information, visit its Facebook event page.
lincoln
Oct. 29
Dia de Muertos
The Eighth Annual Dia de Muertos takes place throughout the historic town of Lincoln from 10 am to 4 pm The events kick off with a dance performance at the courthouse at 10 am All museum sights and buildings will be open and there is a vendors market with handcrafted items. Kids' activities will be at the Dolan Outpost, with live music, food and drink available. A historic demonstration takes place from 11:30 am to noon at San Juan Mission. For more information, visit the town's Facebook event page.
Lovington
Oct. 29
Tricks & Treats
Lea County's Third Annual Tricks & Treats takes place at the Lea County Fairgrounds, 101 S. Commercial St., from 6 to 10 pm There will be a haunted house, costume contest, trick or treat, live music, carnival games and food vendors. For more information, call 575-396-8686 or visit leacounty.net.
Artesia
Nov. 4-6
Balloons and Tunes Festival
The Annual Balloons and Tunes Festival features — weather permitting — hot air balloons lifting off from Eagle Draw at 7 am on Saturday and 6 am on Sunday. More information about scheduled musicians and events will be available soon at artesiachamber.com.
Hobbs
Nov. 4-Dec. 16
Fabulous Fiber Arts Show
The Lea County Commission for the Arts (LCCA), 122 W. Broadway St., is hosting the Fabulous Fiber Arts Show. All persons 16 years or older are eligible to enter. The artwork may be quilts, hand embroidered work, machine embroidered work, weaving/knitting/crocheting or other fiber. Entries will be received Nov. 1 and 2 from 1 pm to 7 pm daily. For more information, visit lccanm.org or call 575-433-2787.
Alamogordo
Nov. 5
Veterans Day Parade
The Otero/Lincoln County Veterans Leadership Council and Alamogordo Evening Lions Club invite the public and organizations to join its Veterans Day Parade that goes from 10th Street to Oregon and New York avenues. There is no entry fee. For more information and to register, visit alamogordo.com or come by the Center of Commerce at 1301 N. White Sands Blvd.
Artesia
Nov. 11
Sons of the Pioneers concert
The legendary band Sons of the Pioneers are returning to Artesia's Ocotillo Performing Arts Center, 310 W. Main St. This year will be there 85th anniversary of the Grammy Award Hall of Fame band, named by The Smithsonian Institute as a "national treasure." Their original songs — such as "Tumbling Tumbleweeds," "Cool Water" and "Ghost Riders in the Sky" — are classics forever entwined into the lore and mystique of the American West. The concert starts at 6 pm For more information, visit artesiaartscouncil.com or call 575-746-4212 or 575-495-5562.
Ruidoso
Nov. 11
Honoring Veterans at Christmas Jubilee
Christmas Jubilee is inviting the public to join the Ruidoso Valley Greeters as they honor veterans before the grand opening of the 35th Annual Christmas Jubilee at the Ruidoso Convention Center entrance. At 11:15 am, the Honor Guard will present colors, followed by Barry Moffit singing. Doors open at noon for the Christmas Jubilee. Veterans and active military get in for free with identification. For more information, visit its Facebook page.
Albuquerque
Nov. 12
New Mexico National Guard Hall of Honor Induction Ceremony
The Fourth Annual New Mexico National Guard Hall of Honor Induction Ceremony takes place at the Sandia Resort and Casino. Social hour begins at 6 pm The induction ceremony for CPT. Maximiliano Luna, LTC. Robert Norland Daughtrey and CMSgt. Johnnie Garcia begins at 7 pm The honored units are the 200th and 515th Coast Artillery. A dance will follow the ceremony. Formal attract is required. For reservations, visit nmnghoh.com. For more information, email nmnghoh@gmail.com.
Alamogordo
Nov. 12
Burning of the Bull
The Fourth Annual Burning of the Bull — Otero County's version of the burning of Zozobra — takes place at the Otero County Fairgrounds, 401 Fairgrounds Road, from 5 to 11 pm The event includes music, dancing, children's activities, a firework show, food and drinks (beer for adults). Children 10 and younger get in free. For more information, visit oterocountyfair.com.
The calendar is subject to change due to unforeseen circumstances. For updates and more information, contact the event venue or organizer.
If you would like your event listed on the entertainment calendar, please email vision@rdrnews.com or call 622-7710 ext. 309.
.