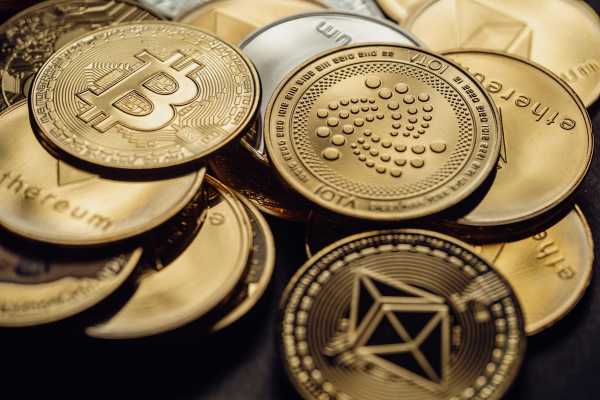 Key Insights:
It was a bearish start to the week for the crypto top ten, with solana (SOL) and ripple (XRP) leading the way down.
Weak economic indicators and geopolitics weighed on crypto investor appetite throughout the Monday session.
The crypto market cap fell by $10.0 billion to $888.3 billion, increasing the October deficit to $16.7 billion.
It was a bearish start to the week for the crypto top ten. Solana (SOL) and ripple (XRP) led the way down. Despite the bearish session, BTC avoided sub-$19,000 for a third session while falling short of $20,000 for the seventeenth consecutive day.
Going into the Monday session, market reaction to Xi Jinping taking his leadership into a third term, with a government stacked with loyalists, weighed on riskier assets this morning. Xi's support for Vladimir Putin, China's position on Taiwan, and its zero-tolerance policy on COVID-19 remain immediate concerns.
Private sector PMIs from the EU and the US added to the bearish sentiment. The Eurozone Composite PMI fell to a 23-month low of 47.1. Significantly, the US services PMI slide from 49.3 to a two-month low of 46.6, raising the threat of a US recession.
However, the weaker private sector PMI numbers had a limited impact on sentiment toward Fed monetary policy. This morning, the FedWatch Tool had the probability of November and December rate hikes at 95.5% and 54.9%, respectively. One day ago, the likelihood of a 75-basis point hike in December stood at 45.6%.
For the day ahead, US consumer confidence figures will influence. Monday's crypto market pullback came despite the NASDAQ 100 rising by 0.80% on evidence that the Fed is slowing the economy. Weaker economic conditions could allow the Fed to take its foot off the gas.
Total Market Cap – NASDAQ – 251022 5 Minute Chart
Crypto Market Sees Three-Day Winning Streak End
A mixed start to the day saw the crypto market cap rise to an early high of $903.4 billion before sliding to a mid-afternoon low of $878.8 billion.
However, finding late support, the crypto market cap rose to $893.2 billion before easing back. A $10.0 billion fall to $888.3 billion ended a three-day winning streak and extended the October deficit to $16.7 billion.
Total Market Cap 251022 Daily Chart
The Crypto Market Movers and Shakers from the Top Ten and Beyond
It was a bearish Monday session for the crypto top ten.
XRP and SOL led the way down with losses of 3.32% and 3.32%, respectively.
ADA (-1.38%), BNB (-0.65%), BTC (-1.25%), DOGE (-1.52%) and ETH (-1.49%) also struggled.
From the CoinMarketCap top 100, it was a mixed session.
Klaytn (KLAY) led the way for a second session, surging by 20.67%, with chiliz (CHZ) and toncoin (TON) seeing gains of 3.77% and 3.58%, respectively.
However, axie infinity (AXS) and trust wallet token (TWT) led the way down, with losses of 7.01% and 5.97%, respectively. Chain (XCN) was also among the worst performers, falling by 4.98%.
24-Hour Crypto Liquidations Slide in Bearish Crypto Session
Over 24 hours, total liquidations fell back as investors responded to news from China and economic indicators. At the time of writing, 24-hour liquidations stood at $49.06 million, down from $81.39 million on Monday morning.
Liquidated traders over the last 24 hours also decreased. At the time of writing, liquidated traders stood at 19,503 versus 32,039 on Monday morning. Liquidations were down over one and four hours and over 12 hours.
Total Crypto Clearance 251022
According to Coinglass, 12-hour liquidations fell from $71.85 million to $27.69 million, with four-hour liquidations down from $47.63 million to $3.91 million. One-hour liquidations slide from $36.54 million to $0.444 million.
The chart below shows market conditions throughout the session.
Total Market Cap 251022 Hourly Chart