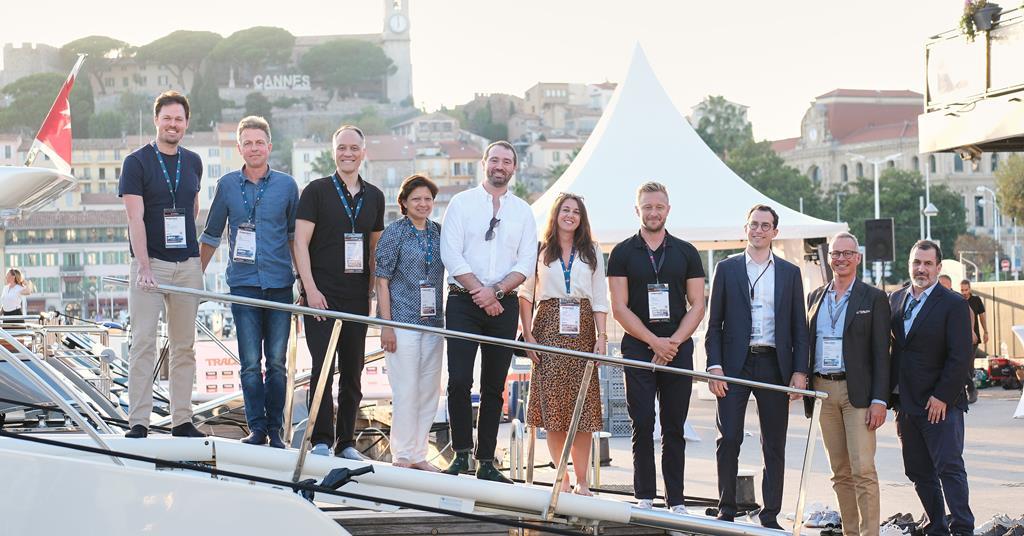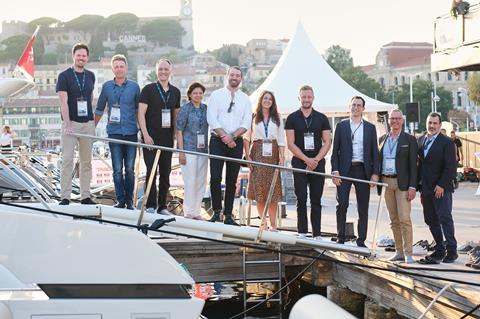 Web3 can plausibly lay claim to be one of the buzzwords of 2022, even though for many it remains a confusing idea.
Web3 proponents say it represents a new, decentralized phase of the internet based on blockchain – the shared ledger systems used by cryptocurrencies like Bitcoin and Ether.
In the first iteration of the internet, Web1, users navigated to individual static webpages. Today's Web2 era is more centralized, with most communication and commerce taking place on platforms owned by powerful corporations such as Google, Facebook and Amazon.
In contrast, Web3 is billed as an internet owned by the builders and users, underpinned by tokens.
To shed more light on Web3, Screen International and broadcasting brought together a selection of industry executives for a roundtable event at Mipcom, sponsored by MContent, to explore the latest developments in the technology, to share experiences and to discuss how it will impact the film, TV and distribution sectors.
The participants at the round table included Banijay chief commercial officer Owain Walbyoff; Scott Greenberg, CEO of Fox Entertainment-owned animation studio Bento Box and Blockchain Creative Labs; Red Bull Studios commissioning executive Dominique Cutts; MContent chief content officer Phil McKenzie; MContent head of global streaming Brandon Fong; Judith Chan, executive director of media banking at Coutts & Co; Markus Shafer, president and CEO of ZDF Studios; and Nicola Macchitella, sales executive at Beta Film.
brave new world
Each explained how they were exploring Web3 in their business. MContent, for example, has built what it describes as a decentralized Watch2Earn content ecosystem; Banijay has sold Mr. Bean NFTs, while Beta Film has sold NFTs based on the hit movie Run, Lola, Run.
ZDF Studios, meanwhile, is keen to know how Web3 will impact the distribution market. Distribution, said Shafer, is an ever-changing market. "The big chunky deals of the past are gone as the market becomes more fragmented. Operational efficiency is a big issue."
He wondered if a Web3 underpinned by blockchain could help with "nitty gritty, cumbersome things" like royalty reporting and to "help us to become much more efficient, and also, to be fair and quick in reporting to creators and content owners."
Red Bull, said Cutts, is keen to see how the innovation in Web3 around gaming, NFTs and the metaverse might help traditional television itself to innovate.
Coutts meanwhile is not highly active in the space, said Chan, but is interested to learn more – while admitting it is a challenge for highly regulated industry like banking to explore a sector underpinned by cryptocurrencies in depth at this stage.
crypto market crash
The panellists addressed this summer's crypto market crash. Both Banijay and Beta launched their NFTs just as the market started to cool.
Banijay's Walbyoff said the company faced a dilemma as it could see the NFT market was "tanking" but still pressed ahead. "All things considered, we're really happy with the revenue that we generated from it." Walbyoff spoke of a shift in the NFT market, saying that it was important for sellers to offer some "real world applications and usage" alongside the digital art.
Walbyoff said, for the moment, Banijay is "pausing" its activities in the NFT arena. He noted NFT trading volumes have collapsed since the start of the year, "so it feels a bit silly to launch Peaky Blinders gold black-mirror NFTs at the time."
The panellists agreed the crypto crash might actually be a positive thing for Web3, as it would deter speculators and help the sector to focus more on the practical and creative solutions that the technology can offer.
Bento Box and Blockchain Creative Labs's Scott Greenberg said he wants to create authentic content that is appreciated by fans: "I don't want speculators buying my thing."
Cutts said: "The creative piece gets lost a lot of the time because the focus is so much on the commercial. But the benefit of Web3 is this fact that ownership becomes decentralized – that people can have a piece of something."
Experimentation phase
Cutts added Web3 is in an experimentation phase. "We're not really at Web3 yet – it's a [process of] evolution and we're trying lots of things. We will end up with something that becomes a functional marketplace, universe, whatever it is, but we're not there yet."
Beta Film's Macchitella noted many people are still struggling to understand the new use cases for the technology.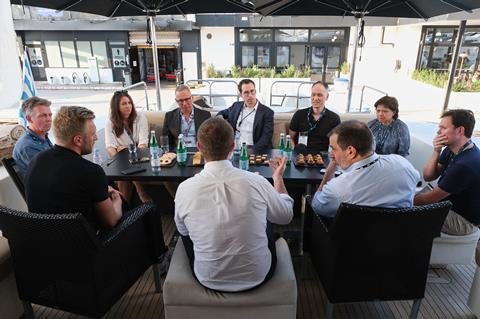 Macchitella said Beta's Run, Lola, Run NFT sale "went much better than we expected" despite the crypto crash – and was a useful learning experience for the company. He said NFT sales are challenging to handle from a legal perspective for library titles because of rights issues but would be easier to arrange for new titles.
MContent's Phil McKenzie said Web3 advocates could often be their own worst enemy by talking about the tech side all the time. "The person on the street cares about the best possible experience and getting as involved as much possible with the characters and the creator and building relationships. They don't care about all the fancy tech behind it."
He said it was important for experiences to be as seamless and easy to use as possible to help web3 achieve a "tipping point."
Walbyoff agreed, saying he couldn't believe how complicated and convoluted it is to buy an NFT. "That experience has to get better otherwise mass adoption won't happen. Who's going to come up with that piece of technology, like Apple Pay double click or Amazon's swipe to buy – it's got to be that easy. Otherwise, you're just going to have a really small addressable market."
Raising funds
The panel noted there had been very few examples of raising money for films and TV shows using cryptocurrencies. Most had been funded by NFT drops. The panel questioned how this was different from traditional crowdfunding, pointing out that it could potentially solve trust problems by giving contributors ownership of a project through tokens.
McKenzie said the tech helps create a closer connection between the creator and the audiences. "A stronger bond is built through it."
Fong also flagged the the possibility of investors more easily acquiring 'fractional ownership' of content through blockchain technology. Watch2earn platforms like MContent incentivizes viewers to watch content in return for tokens – which they can then chose to invest in new content.
Greenberg said getting fans involved in supporting and funding shows would help to create 'seed value' for projects, making them more attractive to other investors.