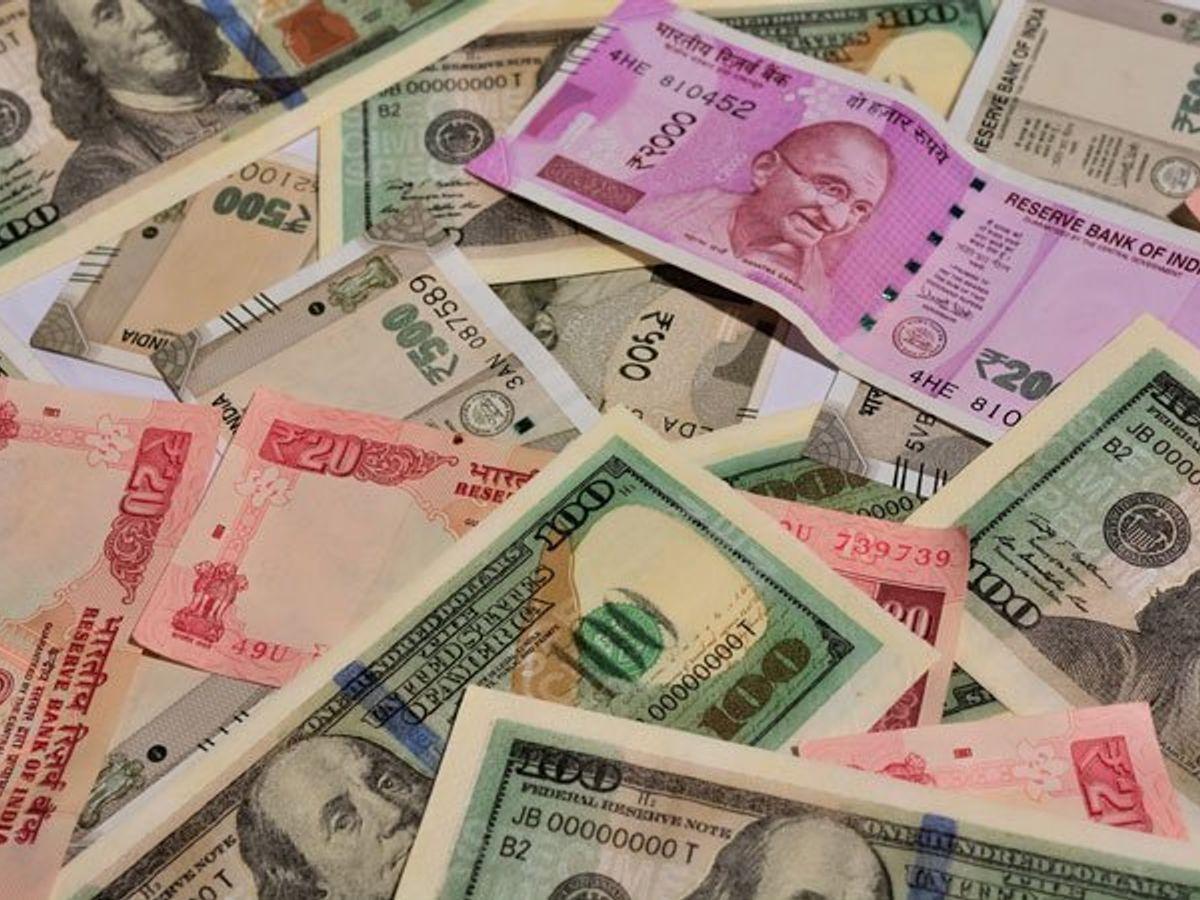 India's Foreign Exchange Reserve Increases: The Reserve Bank reported an increase in the value of gold assets caused India's foreign exchange reserves to climb by USD 204 million to USD 532.868 billion for the week ended October 7. The total reserves decreased by USD 4.854 billion to USD 532.664 billion during the previous reporting week.
Bank Maha Pack includes Live Batches, Test Series, Video Lectures & eBooks
India's Foreign Exchange Reserve Increases: Key Points
The aggregate foreign reserves decreased to USD 532.664 billion from USD 4.854 billion the previous week ending September 30.
The foreign reserves have been declining for several weeks as the central bank uses its funds to protect the rupee against pressures mostly brought on by international events.
India's foreign exchange reserves hit an all-time high of USD 645 billion in October 2021.
In the week ending October 7, Foreign Currency Assets (FCAs), a significant portion of total reserves, decreased by USD 1.311 billion to USD 471.496 billion, according to the Reserve Bank of India's (RBI) Weekly Statistical Supplement.
The FCAs, which are expressed in dollar terms, take into account the impact of appreciation or depreciation of non-US currencies held in foreign exchange reserves, such as the euro, pound, and yen.
The Special Drawing Rights (SDRs) grew by USD 155 million to USD 17.582 billion, while the gold holdings rose by USD 1.35 billion to USD 38.955 billion.
As per RBI, it has contributed significantly to the growth in total reserves for the weekend October 7.
According to data from the apex bank, the nation's reserve position with the International Monetary Fund (IMF) increased by USD 10 million to USD 4.836 billion during the reporting week.
What is Foreign Exchange Reserve?
Foreign Exchange Reserve: Important assets held by the central bank in foreign currencies as a reserve and known as foreign exchange reserves.
They are typically employed to set monetary policy and support the currency rate.
In India, foreign reserves consist of gold, dollars, and a certain amount of SDRs from the IMF.
Given the currency's significance in the global financial and trade system, the majority of reserves are typically stored in US dollars.
Some central banks also hold reserves in Euros, British pounds, Japanese yen, or Chinese yuan, in addition to holding reserves in US dollars.
Foreign Exchange Reserve: Importance
Foreign Exchange Reserve: US dollars are the standard currency for all international transactions, they are required to fund imports into India.
More crucially, they are required to promote and uphold trust in central bank actions, including any changes to monetary policy or any manipulation of exchange rates to support the native currency.
It lessens any vulnerability brought on by a crisis-related unexpected disruption in foreign capital flows.
Thus, keeping liquid foreign exchange provides protection from such effects and the assurance that, in the event of an external shock, there would still be sufficient foreign exchange to support the country's essential imports.
Find More News on Economy Here
.