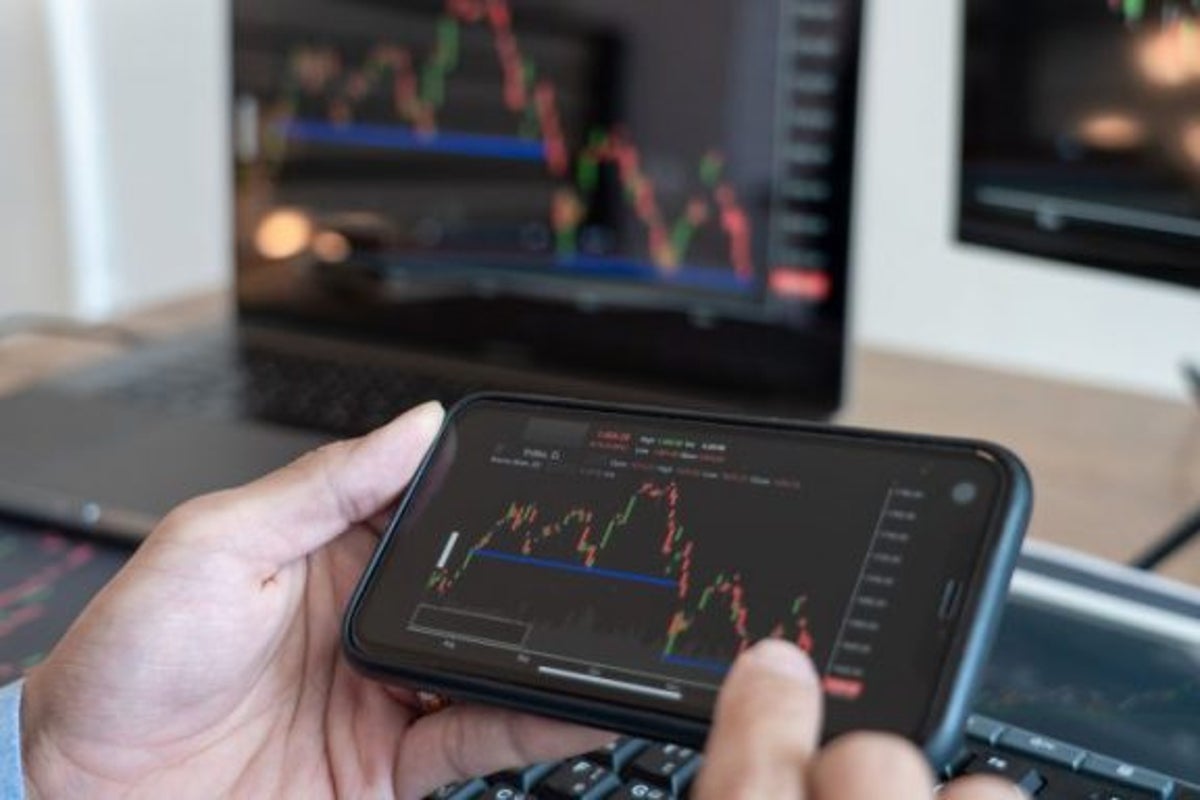 After all the hype about forex trading seen on the Internet, you may well be wondering "Is forex trading legit"? The international foreign exchange or forex market is most certainly legitimate and remains the largest financial market in the world.
While trading in the forex market is a legitimate activity, some of the online forex brokers, automatic trading systems and account managers advertised online are not. Since forex trading scams remain a reality, it makes sense to learn how to avoid them.
Forex trading scams come in a variety of forms that can include essentially worthless trading robots and signal services. Some fraudulent and unregulated forex brokers may attempt to entice you to trade through them with the goal of stealing your trading account funds since they operate in a shady jurisdiction where you lack legal recourse.
Since trading scams do sometimes occur in the forex market, read on to find out how you can avoid them and find the best legit forex brokers so you can start to make money trading the forex market.
What is Forex?
The forex or foreign exchange market is a worldwide, decentralized and mostly unregulated market for trading in currencies for speculative or commercial purposes.
This global market functions over the counter via a network of financial institutions that are typically located in major money centers. The forex market operates around the clock from 5 pm on Sunday to 5 pm on Friday New York time (ET).
How Does Forex Trading Work?
A forex transaction involves an exchange of one currency for another. Currencies are not quoted at an absolute value or price in the forex market. Instead, they trade relative to another currency at a quoted rate of exchange or exchange rate.
As a result, currencies trade in pairs. An example of a currency pair might be USD/JPY. This shorthand denotes the US dollar quoted versus the Japanese yen that have the three-letter International Organization for Standardization (ISO) codes of USD and JPY respectively.
Although large companies, hedge funds and high net worth individuals typically make forex transactions via their relationship banks, retail forex traders who trade in smaller amounts generally use a trading platform to operate via online brokers.
Forex trading is simple in theory. In practice, however, it can take years to develop the skill, discipline and knowledge required to trade currencies profitably.
Who's Involved in the Forex Market
A variety of companies and individuals operate in the huge forex market. Some of the most prominent groups these market participants fall into are listed below.
Commercial and Investment Banks
Banks are the main players in the forex market. Their roles include employing professional forex traders to make markets in a range of currency pairs and to trade on a proprietary basis for profit. They also employ a sales staff to assist clients in making forex transactions for speculative or commercial reasons.
Central Banks
The central banks of countries participate in the forex market. They mainly do this to maintain an orderly market in their respective national currencies, as well as to protect and adjust their foreign currency reserves.
Investment Managers and Hedge Funds
Funds typically aim to make profits by investing in a variety of financial instruments that can include foreign currencies and foreign assets. Some hedge funds also actively speculate on exchange rate movements.
Multinational Corporations
International companies often need to exchange currencies for commercial purposes. For example, these purposes might include paying for foreign goods and services; converting export proceeds to their local currency; and paying wages, salaries and rents for their foreign subsidiaries.
Online Forex Brokers
These financial intermediaries offer forex trading services based on margin via the Internet to retail traders. They usually support one or more online trading platforms to serve as an interface between their clients and the forex market.
Individual Retail Traders
While high-net-worth individuals have traditionally been able to access the forex market via banks and the futures market, retail traders have only had easy access to currency trading since the advent of online forex brokers. Most retail traders operate speculatively.
How the Forex Market is Regulated
Despite the huge size of the massive forex market, it is one of the few efficiently unregulated financial markets. The forex market has no international regulatory organization or agency that oversees wholesale Interbank forex trading activity that operates globally.
This relatively unregulated environment provides some benefits to professional forex traders since they can use strategies that are prevented by regulations in other markets.
Who Regulates Forex
While the Interbank forex market remains unregulated, retail forex traders can generally benefit from regulatory protection from fraud and rule-breaking brokers. This regulation is performed by official agencies typically situated in more sophisticated jurisdictions that have laws to regulate the behavior of online retail forex brokers. A sampling of some of the major forex broker regulators appears in the list below.
United States: The National Futures Association (NFA) and the Commodity Futures Trading Commission (CFTC) jointly regulate online retail forex brokers in the US Additionally, forex brokers typically register as Commodity Trading Advisors or Futures Commission Merchants with these US regulatory agencies to offer services to US clients .
United Kingdom: The Financial Conduct Authority (FCA) is the financial services industry regulator in the UK
Australia: The Australian Securities and Investments Commission (ASIC) regulates Australia's financial markets and services industry.
European Union: Each EU member country must regulate its local financial markets according to the EU's Markets in Financial Instruments Directive II (MiFID II) that sets out standards of conduct financial firms must follow within the EU. The MiFID II's "passport" concept also lets forex brokers regulated in one EU country offer services in another EU country.
How Forex is Regulated
Since the wholesale Interbank market remains unregulated, the majority of forex regulators focus on overseeing financial firms dealing with retail customers like online forex brokers.
As the previous section details, various official regulatory agencies exist in well-developed countries that oversee the retail forex market operations in their respective countries. These agencies typically compile lists of duly licensed forex firms, prosecute cases involving fraud and discipline firms that break their rules.
In general, if an online forex broker has been doing business for years and is registered and has consistently remained in good standing with a major regulatory agency like the CFTC, NFA, FCA or ASIC, then this suggests that the broker is probably legitimate. Using one of those brokers should provide you with both official protection against fraud and legal recourse in case of a dispute.
Forex Scams Do Exist
While many online forex brokers are perfectly legit, some forex scams do exist, unfortunately. For example, forex scammers might provide guarantees of unrealistic returns, or they might pretend to be an online broker but refuse to return your funds deposited with them.
Beware of Advisors and Managed Accounts
Some companies sell so-called expert advisors (EAs) that operate automatically in the MetaTrader 4 or 5 trading platforms from MetaQuotes. Such EAs can have variable performance, so make sure you research any EA thoroughly if you plan on buying one.
Also, unethical people might offer to manage forex accounts for you. While some forex account managers are legit, beware of any account manager that demands the ability to withdraw money from your trading account. They should only be able to execute transactions in your account and receive reasonable compensation for doing so.
Reputable Brokers are Crucial
One of the ways that retail forex traders can get scammed is by depositing funds with an untrustworthy forex broker. A broker might have a nice-looking website, but if it does not operate under the strict oversight of a major regulatory agency, the safety of your deposited funds cannot be guaranteed. Make sure you only entrust your money to a reputable online forex broker.
Best Legit Forex Brokers
To keep your deposited funds safe from fraud, you want to find an online broker that submits to a major regulatory authority and has a decent reputation with its clients. Benzinga has simplified that process by providing the following table comparing legitimate online forex brokers you may be able to open an account with.
Claim Exclusive Offers
CedarFX is not regulated by any major financial agency. The brokerage is owned by Cedar LLC and based in St. Vincent and the Grenadines.

Account Minimum

AUD$200 or equivalent
Frequently Asked Questions
Questions & Answers
Q
How do I know if a forex trader is legit?
HAS
If you intend to have a forex trader make transactions in your trading account for you, you can ask them for a verified and audited track record demonstrating their profitability. Many legitimate traders will publish their track records at myfxbookfor example.
HAS
Generally, yes. Trading forex has much more in common with strategic gambling than with investing.
HAS
In general, forex trading involves speculating on movements in a financial market, which is not a pyramid scheme.