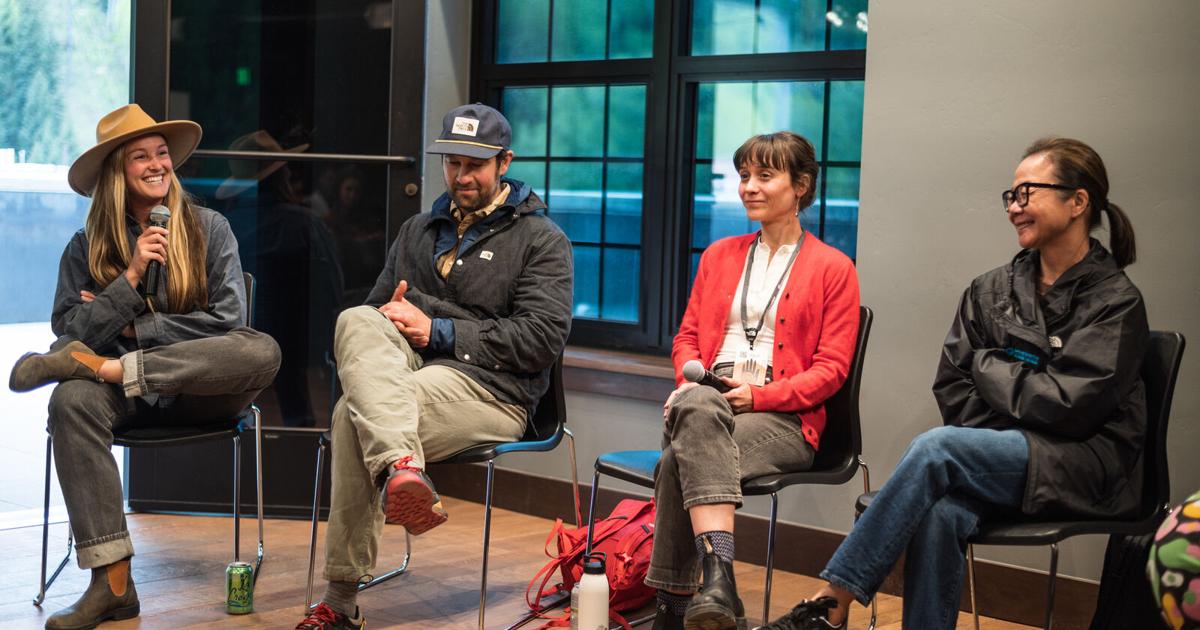 Mountainfilm recently announced the 2022 Commitment Grant recipients. From hundreds of applicants, 28 projects were chosen that embody Mountainfilm's mission to inspire audiences to create a better world.
"It was an unparalleled year, thanks to the generosity of Torri and Mark Savoff who doubled our grant budget and thus enabled us to support an unprecedented 28 recipients," said, Lucy Lerner, senior programmer and festival manager. "Being able to offer this level of support to our filmmakers is so rewarding."
"Our grants committee selected a really impressive slate of films this year," festival director Suzan Beraza added. "It's a testament to the tenacity of these filmmakers who are overcoming numerous obstacles to tell stories that inspire, uplift and celebrate indomitable spirit. They are laying the groundwork for excellent festival programming in the coming years."
The Commitment Grant initiative is part of Mountainfilm's pledge to support projects that explores a range of socially, politically and culturally relevant topics that are rooted in the festival's mission to inspire audiences to create a better world.
Many past grant recipients have not only premiered their films at Mountainfilm but have won numerous festival awards. Previous projects supported by the Commitment Grant include Skye Fitzgerald's Oscar-nominated "Hunger Ward" and "Lifeboat;" Adam Nawrot and Sonia Szczesna's "Godspeed, Los Polacos!;" John Waller's "Mending the Line;" Jon Kasbe's "When Lambs Become Lions;" and Mo Scarpelli's "Anbessa," to name just a few.
The 2022 Commitment Grant winners are: "40 Years of Silence" by Maythem Ridha, "Apayauq" by Zeppelin Zeerip, "Between Earth and Sky" by Andrew Nadkarni, "Beyond Begbie" by Zoya Lynch, "Bristol Bay Salmon" by David Herasimtschuk , "Commerce City" by Raúl O. Paz-Pastrana and Alan Domínguez,
"Desert Angel" by Vincent DeLuca, "Five Seconds to Fly" by Nick Canfield, "Frontier Town" by Tom and Theo Tennant, "Holder of the Sky" by Tsavani Spoonhunter, "I Was Born This Way" by Sam Pollard and Daniel Junge, "Impossible Town" by Meg Griffiths and Scott Faris, "Jojo" by Chelsea Jolly, "Love in the Time of Migration (El amor en los tiempos de la migration)" by Erin Semine Kökdil and Chelsea Abbas, "Milana With Grace " by Max Lowe, "Patrol" by Brad Allgood and Camilo de Castro, "Pig Show" by Jenny Schweitzer Bell, "Row of Life" by Soraya Simi, "Snowland by Jill Orschel, "Standing Above the Clouds" by Jalena Keane- Lee, "The Newcomers" by Gabriella Canal, "The Orchestra Chuck Built" by Christopher Stoudt, "The Untitled Baltimore Documentary Project" by Gabriel Francis Paz Goodenough, "Town Square" by Josh Izenberg, "Ultimate Citizens" by Francine Strickwerda, " Untitled Human Composting Documentary" by JJ Gerber, "Untitled KQT Project" by Patrick G. Lee, and "Untitled Philippines Project t" by PJ Raval.
Earlier this month, Mountainfilm announced Alina Simone as its 2022 Emerging Filmmaker with her first feature documentary, "Black Snow." Simone was born in the city of Kharkiv in Ukraine and immigrated with her family to the United States as part of the post-Soviet diaspora. She is a New York-based journalist and author whose work has appeared in the New York Times, Wall Street Journal, The Guardian, California Sunday, Slate and NPR, among others.
As the recipient of the Emerging Filmmaker Fellowship for her first feature-length documentary, Simone has access to a yearlong mentorship, festival networking and development assistance. The purpose of the fellowship is to give rising filmmakers a boost to their careers. In addition to yearlong support, Simone will have the opportunity to travel to Telluride for the 2023 festival.
"The Emerging Filmmaker Fellowship is Mountainfilm's way of supporting first-time feature filmmakers," Lerner said. "The fellowship committee was drawn to Alina's vision for her story and subject, which focuses on environmental justice and indomitable spirit, both of which resonate with the ethos of Mountainfilm."
"Black Snow" tells the story of the residents of a remote Siberian coal-mining city and their discovery that an abandoned underground mine has caught fire, pushing toxic gas into their homes. They turn to homemaker-turned-journalist Natalia Zubkova for help. But after her independent news coverage goes viral, they suddenly find themselves the targets of a massive government disinformation campaign, forcing Zubkova to embark on a dangerous and revealing quest to reveal the full extent of the environmental catastrophe unfolding in their midst.
"Independent documentary filmmaking can be such a lonely pursuit," Simone said. "Every minute you spend filming together with your subjects is dwarfed by the number of months — let's face it, years — spent alone in a room, transcribing, editing, writing grants or doing the million other things it takes to keep your film alive. The pandemic only deepened this feeling of isolation, which makes my Mountainfilm fellowship especially meaningful. After more than three years of filming and working towards a rough cut, I suddenly find myself supported by a community of veteran documentary filmmakers, curators and industry professionals who can provide the kind of narrative feedback and career guidance I could never find Googling or sifting through random Reddit boards. More than anything, I am thrilled that 'Black Snow' and its iconoclastic protagonist, Natalia Zubkova, the 'Erin Brockovich of Russia,' is being embraced by Mountainfilm, a festival born in a former mining town which has, for decades, embodied both environmental ideals and the idea that an ordinary person can accomplish extraordinary things."
She plans to have "Black Snow" completed for an upcoming Mountainfilm festival.
Using the power of film, art and ideas, Mountainfilm inspires audiences to create a better world. Held every Memorial Day weekend in Telluride, the Mountainfilm festival brings together a community of filmmakers and change makers, showcasing documentary films that celebrate adventure, activism, social justice, environment and indomitable spirit.
.