NEWS | FEATURES | PREVIEWS | EVENTS
originally published: 10/25/2022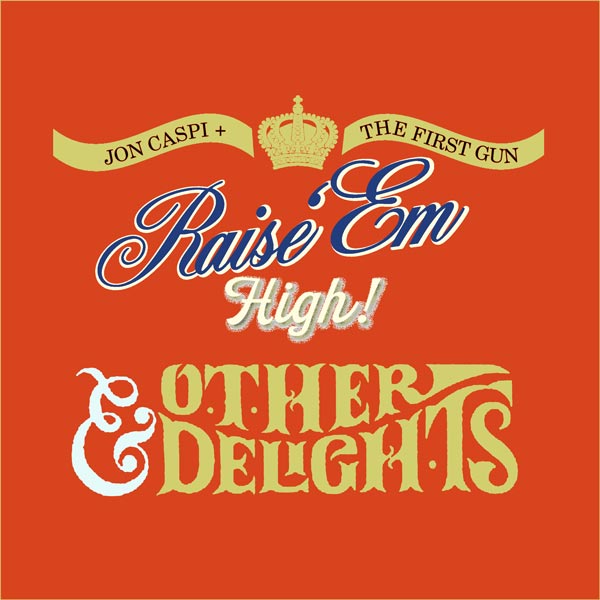 On October 21, 2022, New Jersey punk/americana rock outfit Jon Caspi & The First Gun shared their new 5-song EP Raise 'Em High! & Other Delightsvia Fake Chapter Records, which includes the new version of their fan favorite barroom sing-along song, "Raise 'Em High!", featuring Jesse Malin on vocals, and Dez Cadena (known from Black Flag and The Misfits) on guitar.
The single was released last month alongside a special-made beer of the same name by New Jersey's Alternate Ending Beer Co, which the mayor of Aberdeen, NJ signed a proclamation making it the official beer of Aberdeen Day. The song was praised by BrooklynVegan, Asbury Park Press, New Noise Magazine, The Punk Site, NJ Indy and more.
Stream/Purchase Raise 'Em High! & Other Delights HERE
"I'm blown away by all the momentum behind the song," says Caspi of "Raise 'Em High."
"We originally released the first version in 2013 and it just keeps getting bigger and bigger. Now we have this new release with Jesse and Dez and a label and even a Raise 'Em High! Beer with our band name on it, it's crazy!"
Advertise with New Jersey Internship for $50-$100 per month, click here for info
---
"In October of 1988 my band Bouncing Off Bob reached #75 on the CMJ Top 100 college radio charts," continued Caspi. same journey (again with Bob) as we begin a national radio campaign this coming Monday. I feel extremely lucky to have this opportunity again, especially at my age when these things don't typically happen. I am so grateful that our song Raise ' Em High! continues to be so well-received and that it keeps opening new doors for us. Can't wait to see what happens when this one opens! And, if things go well, I hope we chart higher than Bon Jovi again; ) *note: he ended up doing much better than us."
"Raise 'Em High!" was originally released almost a decade ago on the band's 2013 album sucker, and quickly became a staple of their live shows. A couple of years ago, legendary WFMU DJ, Jonesey (Sundays from 12-3pm), chose "Raise 'Em High!" as his official 2:00pm toast song which has increased the band's fanbase and is at the center of a large Facebook group where folks post selfies of themselves toasting each other to the song.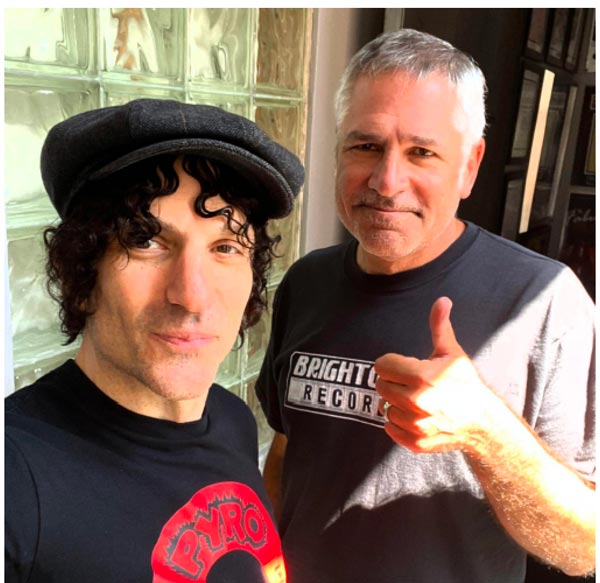 Photo Credit: Jesse Malin
In 2017, Dez Cadena became a fan and friend of the band, soon joining them on tour and in the studio recording new material.
"'Raise 'Em High!' is a testimony to friendship and the friendship which Jon Caspi & The First Gun has brought to me," says Cadena. "I am fortunate to be blessed with this. Also, it's like waking with morning wood. When I first started playing with Jon Caspi & The First Gun, 'Raise 'Em High!' was probably the second song they showed me after another I recorded with them. I thought it was a fantastic song. It's an anthem for underdogs, like my beloved Mets."
The EP also includes a track that Caspi wrote about being by his father's bedside at the moment his father died. Although for many, being with a loved one at the moment of their death is often described as a warm and beautiful moment, Caspi did not experience it that way and instead found it traumatic. In order to reclaim the moment and beat the trauma, he penned "Last Ride Home." It's a powerful heartland rock track that deeply resonates. It's not a sad song but rather one about capturing a snapshot in time. It's Jon owning the moment rather than the moment owning him. The track also features a recording of Jon's father playing harmonica at the end.
In a recent interview, Caspi stated, "It's a common experience that people are present at a loved one's death and sometimes it is romanticized. There's that, but also you could have a weird experience and it stays with you for a while. I didn't want my last memories to be super negative. I wanted to show that when bad things happen, you could be empowered and make it your own. I wanted to change that experience that would inspire creativity, and one where the more I engage with it the more negative emotion goes away."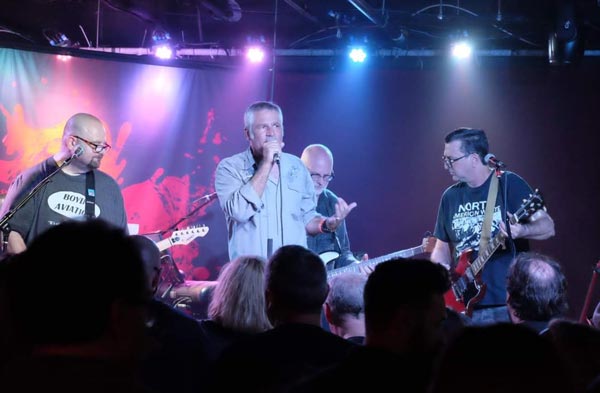 From left to right: Pete Jager, Jon Caspi, Doug Lane, Dez Cadena. Not pictured: Jimmie Mizell (drums), Bob Bailey-Lemansky (keyboards) | Photo Credit: Jeff Raspe
Raise 'Em High! & Other Delights Tracklist:
1. Raise 'Em High! (ft Jesse Malin, Dez Cadena)
2. Last Ride Home
3. Watching You
4. Ghosted (ft Dez Cadena)
Advertise with New Jersey Internship for $50-$100 per month, click here for info
---
5. Somebody Else