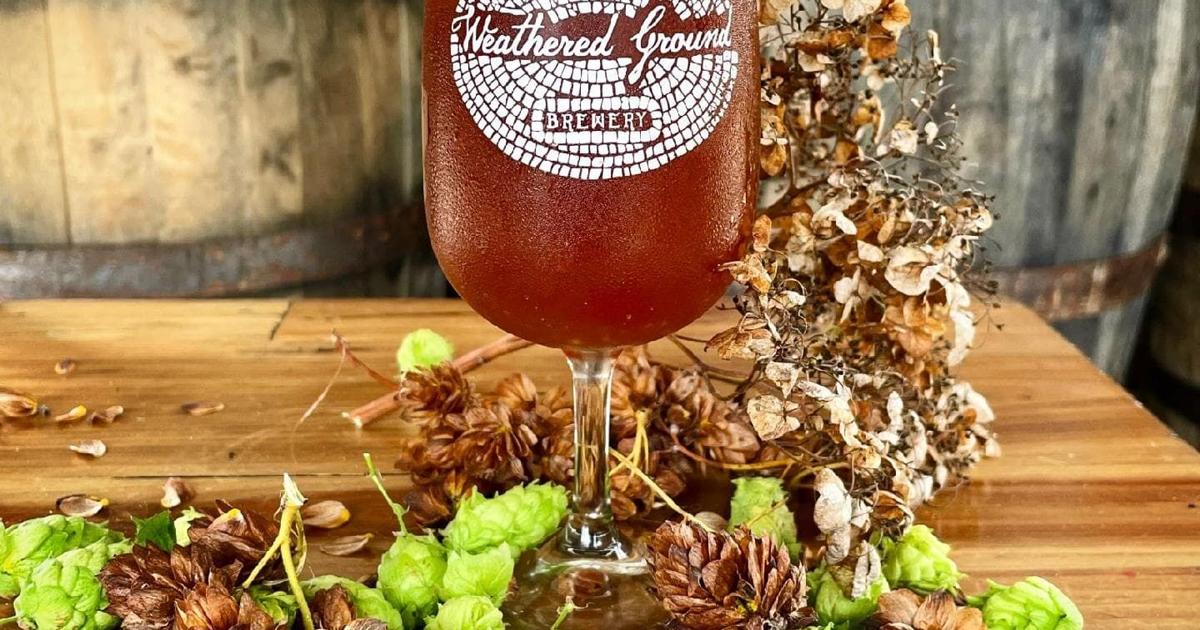 Fall has arrived and so have the celebrations that come with it. Whether you want to be outside taking in the beautiful colors or inside avoiding the elements, there's something out there for you to do this week. Don't worry, I haven't forgotten the Halloween lovers out there, so let's start with a few events just for you.
● ● ●
Saturday, Oct. 22, RetroReset is holding its very first horror convention in Oak Hill. O'Kill Con will be held in the old Walmart building at 1556 E. Main St. from 10 am to 8 pm Visitors will have a chance to meet six different actors from the big screen, including Paul T. Taylor from "Hellraiser" and "Sin City." Bob Elmore, who played Leatherface in "The Texas Chainsaw Massacre 2," will also be there signing autographs. Sam Hodge from "Antman" and Johnna Hodge from "Redhead" will be doing meet and greets as well.
This is a family-friendly event and you can bring the kids by to trick or treat with around 30 vendors that will be set up. Six food trucks are scheduled to be on site, and there will also be a Toys For Tots drop-off point. There will be games, a DJ, and of course, a costume contest.
Published author Brooklynn Dean will be signing books, and there may be a live band if weather permits. This is a local event with a big city feel, so let's hope it gets the kind of support that makes it the first of many more like it.
● ● ●
Friday, Oct. 21, and Saturday, Oct. 22, the new film "Return of the Mothman" will be playing at The Raleigh Playhouse and Theater in Beckley. Based on the novel by award-winning West Virginia author Michael Knost, this should be a no-brainer for the horror fans.
The cryptid has been quiet for over half a century until Ted Browning moves back to his rural hometown of Logan. There he discovers the winged creature has also returned to finish what he started in 1967.
Tickets are $5 each and can be purchased either at the door or at eventbrite.com. Both screenings start at 8 pm, and this film is not rated. If you are wondering if it's fit for the kids, it contains some mild violence and adult language, but does not contain any nudity.
● ● ●
What kind of Halloween season would it be without Fright Night WV at The Resort at Glade Springs? For 13 years, organizers have been bringing visitors chills and thrills as they navigate over 20,000 square feet of terror. Whether you opt to go at it solo, with a friend, or as a group, you can choose the high- or low-intensity experience that's perfect for you.
This event will be held every Friday, Saturday, and Sunday through Halloween. You can visit frightnightswv.com for tickets and specific times.
● ● ●
The Southside Junction Tap House in Fayetteville has some interesting Halloween fun lined up on Sunday, Oct. 23. Join them for a Halloween Paint & Sip from 11 am to 1 pm You can paint your own spooky haunted house with step-by-step instructions , and take home your very own piece of art on a 16-inch x 20-inch canvas. Paints, aprons, easels and everything you need will be included for only $35 per person, and tickets are available at eventbrite.com. Tasty craft beer and mimosas will also be available for purchase during this entire beginner-friendly class.
● ● ●
It's not all costumes and horror movies out there this week, so even if Halloween isn't your thing, there's plenty to do. The Weathered Ground Brewery will be raising money with Pints ​​for Pups on Saturday, Oct 22, from 6 to 10 pm There will be live music by Adam Cox and all sorts of silent auctions. Visitors can bid on things like Mountain Rail passes, tickets to the Salt Cave in Lewisburg, wine baskets, and items from Rae Dunn and Morgan Rhea. All the proceeds will go toward helping animals in the care of Operation Underdog.
● ● ●
Then on Sunday, Oct. 23, the Weathered Ground Brewery will have Archie and Drew live on stage at 2 pm This duo from The Kind Thieves is guaranteed to put on a great show, and the fall leaves are gorgeous in Cool Ridge right now. While you are there, try their newest beer release, Withered Foliage. It's a copper-colored Saison brewed with roasted pumpkin seeds.
Sam Fonda, co-owner of the Weathered Ground Brewery, told me that there are no spices added to the Withered Foliage recipe, making it unlike most other pumpkin beers out there.
"We are sort of thumbing our noses at the traditional pumpkin spiced beers with this one," Fonda said. "The roasted pumpkin seeds add a nutty flavor, making this a fun seasonal beer."
● ● ●
The Fall Flavors of Appalachia event is being held at The Greenbrier on Saturday, Oct. 22, from 6 to 9 pm This highly anticipated annual event combines some of the region's best wineries, distilleries, and breweries with the award-winning cuisine from America's Resort . Enjoy an evening filled with food, drinks, incredible fall scenery and live sounds of Appalachia.
The Greenbrier's culinary team pairs local spirits with seasonal favorites such as smoked leg of lamb, hoppin' John, grilled thick cut bacon, pepperoni rolls, a mac n' cheese bar and oysters on the half shell. Seasonal desserts such as sweet potato pie and apple cobbler will also delight your palate.
Breweries scheduled to attend are Swilled Dog Spirits, Greenbrier Valley Brewing Company, Weathered Ground Brewery, Devil's Backbone Brewing and Big Draft Brewery. Hatfield & McCoy Moonshine, Ole Smoky Distillery and Smooth Ambler will have their spirits on site, and Cross Keys Winery will be set up as well.
Tickets and more information are available at greenbrier.com.
● ● ●
What's fall in these beautiful hills without a nice hike? On Sunday, Oct. 23, Babcock State Park offers you exactly that. Hikes move at a leisurely pace, and the lengths may vary depending on participation.
Hikers will meet at 486 Babcock Road at 1 pm and are encouraged to dress appropriate to the day's weather. Be sure to wear sturdy, closed-toe shoes and bring your own water. You are also welcome to bring walking sticks or hiking poles for assistance.
● ● ●
Before we part ways, let's talk about opportunities this week to catch some great live music and have a delicious meal. And let's start with Jay Milam live at Southside Junction in Fayetteville on Friday, Oct 21, at 7:30 pm If you miss this show, Jay will be just down the road at the Freefolk Brewery on Saturday, Oct. 22, at 7 pm Neither of these venues will disappoint.
Ginger Wixx will be on the Freefolk stage on Friday, Oct. 21, from 7 to 9 pm Ginger is an acoustic singer-songwriter from Columbus, Ohio, and promises a great show.
● ● ●
Jonah Carden will be playing at the Watering Hole in Shady Spring on Friday, Oct. 21, at 9 pm The Watering Hole is located at 2553 Ritter Drive, and while the entire menu is great, I recommend any of their burgers. Just a few miles away, Jonathan Sartin is playing at A Quarter Short in Beaver. Jonathan is from Rich Creek, and his show starts at 6 pm The Untrained Professionals are playing all over our reading area this week. Friday, Oct. 21, they are at the Skyline Lodge in Ghent from 8 to 11 pm before heading to Maloney's in Summersville on Saturday, Oct 22, where they hit the stage at 6:30 pm
● ● ●
Do you have a venue, band, or event that you would like people to read about in my column? Email me at events@register-herald.com.
.