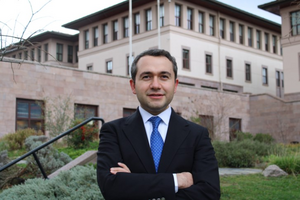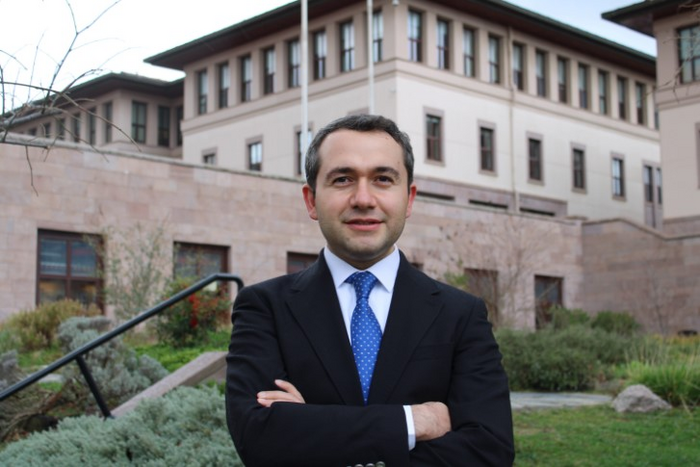 Dr. Mehmet Cengiz Onbaşlı of the Koç University Departments of Electrical and Electronics Engineering and Physics was awarded a Proof of Concept Grant by the European Research Council (ERC) for his project titled "2D Topological Superconducting Single Photon Detector Devices (SuperPHOTON)".
Dr. Onbaşlı and his team consisting of 12 highly skilled researchers aim to produce and commercialize new ultra-sensitive quantum light sensors, which are critical for the success and proliferation of quantum computers and quantum internet technology, which are among the most important research fields for the 21st century. Using the superconducting magnetic topological insulator materials, they have developed, the team measures the smallest particles of light at extremely low temperatures which are as cold as in the outer space between galaxies. With the high-quality production of these functional materials, they aim to commercialize an infrastructure which can act as a pre-pilot production site for Europe and the rest of the world.
"The sensor mechanism will be a first in the world"
Stating that the materials and the sensor mechanism to be used in the project will be a first in the world, Dr. Mehmet Cengiz Onbaşlı remarked that these differ from the previously developed superconducting single-photon detectors in that higher quantum efficiency and faster speeds might be obtained through the use of thin layers called novel magnetic topological insulator, which are several atoms thick. Onbaşlı added that his team has also developed a new mechanism for the measurement of single light particles, in other words, photons. Dr. Onbaşlı and his team determined the new topological materials and single photon detector designs for ultrafast response and near-perfect efficiencies. The development of these components and their an order of magnitude reduction in their cost could pave the way to ubiquitous quantum internet applications. Improved efficiencies of the detectors might also improve optical quantum computers and their efficiencies.
Dr. Onbaşlı added that "The development of new quantum materials and devices requires dedicated and sustained effort and infrastructure." These efforts led to the establishment of a pre-pilot single crystal 2D materials growth and device fabrication facility at Koç University. This facility is opened for the use of other researchers around the world for conducting high-quality materials research and quantum technology development.
Assoc. Teacher. Mehmet Cengiz Onbaşlı
Working as a faculty at Koç University's Departments of Electrical and Electronics Engineering and Physics, Mehmet Cengiz Onbaşlı completed his Bachelor's degree at the Bilkent University Department of Electrical and Electronics Engineering in 2010, and his PhD degree at the Massachusetts Institute of Technology (MIT) in 2015. He also works as a senior researcher at the TÜBİTAK National Metrology Institute Quantum Metrology Laboratory.
His research areas are spintronics and quantum materials, interfaces, devices and systems. He has specialized on advanced materials growth techniques such as molecular beam epitaxy of two-dimensional materials down to the single monolayer precision as well as pulsed laser deposition of oxides. His laboratory has also spun off two start-up companies on photonic quantum integrated circuit design, smart and embedded systems and artificial intelligence applications, which are currently active.
Dr. Onbaşlı's work has been published in such prestigious academic journals as Science, Nature Materials and Nature Electronics. He has published more than 100 refereed papers and conference publications. His scientific work has been supported by the ERC Starting Grant, and BAGEP and TÜBA-GEBİP grants, among others.
---
Disclaimer: AAAS and EurekAlert! are not responsible for the accuracy of news releases posted to EurekAlert! by contributing institutions or for the use of any information through the EurekAlert system.