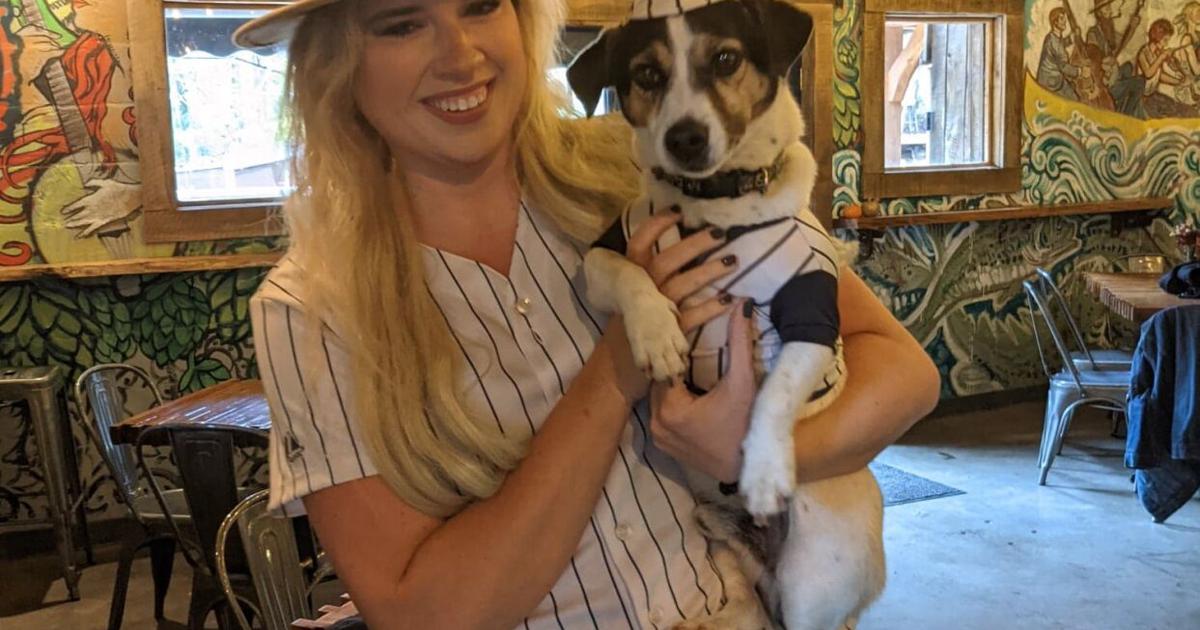 All Hallows' Eve is finally upon us, and I know how many event-goers out there look forward to getting out those costumes. In keeping with that "spirit," I am focusing this week's column on opportunities for you to do just that. I can't possibly list all the spooky events in our area, but I think you will find the following more than enough to choose from.
● ● ●
Jimmie's Place in Beckley is having its costume party on Friday, Oct. 28. They invite you to put on your creepiest attire and party with them like it's 1692. There is a $5 cover charge for this one, and you also have a chance to win $250 for best costume. The party starts at 7 pm and the costume contest will be appropriately judged at the witching hour. That's midnight for you non-ghouls.
● ● ●
The Beckley Art Center invites you out to the Halloween installment of their Midnight Coffee live music series. Their Undead Live Event starts at 7:30 pm on Friday, Oct. 28, with just a $10 cover. Featured musicians for this one will be Emmalea Deal, Heavy-Set-Paw-Paws, Blue Shell Paradox, and the OYB Wear your costumes to only pay $7 at the door.
● ● ●
The Southside Junction is having a Disco Halloween Party on Friday, Oct. 28. Break out your best '70s costumes and join them for a groovy evening starting at 8 pm They promise cocktail specials, a costume contest, and much more at this disco themed bash.
● ● ●
The Mad Hatter Club in Beckley is celebrating the spooky season twice this weekend, starting with a Halloween Drag Show on Friday, Oct. 28. Spring Summerz will be hosting this second annual screamer that starts at 10 pm If you only attend one drag show this year, the Mad Hatter claims this is the one you want it to be. Put on your wildest costume and join them for a night full of devilish fun. There is no cover for this one, but you must be at least 21 with a valid ID to enter.
If the Friday night party seems a little risky for your taste, the Mad Hatter is having another party on Saturday, Oct. 29. Halloween also marks their sixth anniversary, and this double celebration starts at 8 pm Fool The Crow will also be live on stage from 9 – 11 pm while you enjoy drink specials with a chance to win prizes for best costume.
● ● ●
The Weathered Ground Brewery will be haunting Cool Ridge on Saturday, Oct 29. Starting at 7 pm, Red Audio and Matt Deal will provide the live music for this costume party.
In keeping with the scary season, the WGB is also bringing you Stranger Things Trivia on Sunday, Oct. 30. Join host Matt Deal as he digs into the upside down, demogorgons, and the finer points of Hawkins, Indiana, from 3 – 6 pm
● ● ●
Calacino's in Beckley starts the Halloween celebration at 6 pm on Saturday, Oct 29, when the Untrained Professionals take the stage. After this talented duo gets you going, Matt Jones & The Road will play from 8 pm until midnight. Besides the delicious menu, there will also be some "spooky" drink specials and prizes for the best costumes.
● ● ●
For you witches out there, the Pikeview Lounge & Sports Bar in Beckley has something just for you. They are holding their second annual Witches Ball on Friday, Oct. 28, at 9 pm This was a big hit last year, so drop in for the fun while wearing your best witch costume.
The Pikeview is right back at it on Saturday, Oct. 29, with another Halloween party starting at 6 pm The costume contest at this one has some serious prizes, including $500 for scariest, $250 for sexiest, and $250 for best couple.
● ● ●
A Quarter Short in Beaver is having a "Stranger Things" and '80s themed costume party on Friday, Oct. 28. Donica Shaw will be there doing tarot card readings after 6 pm for those who dare inquire about their future. With vintage video games, pinball, local art, and a full bar, you don't need a mystic to tell you this will be a good party.
● ● ●
The Freefolk Brewery in Fayetteville has scheduled a Doggie Costume Partay again for the puppies on Sunday, Oct 30. Starting at noon, bring your furry friend in for a costume contest with a chance at winning some prizes. This party was a huge hit last year, and they expect it to be even better this time.
● ● ●
Even bowlers can get into the Halloween spirit this year. Leisure Lanes in Beckley hosts a futuristic themed Bowloween on Saturday, Oct. 29, from 10 pm until midnight. This party features two hours of unlimited bowling for $17, giveaways, and much more.
● ● ●
Now let's talk about some chances to get the kids out in their costumes for some safe Halloween fun. One of the big ones this year will be at Tamarack on Thursday, Oct. 27, at 4 pm If you are afraid of the dark or worried about the weather, you can put both of those fears behind you for this Spooktacular Trick or Treat indoor event. Adults and kids alike can dress up in their spookiest or cutest costume and walk around the circular building for treats and activities. Local businesses will also be set up passing out candy, and admission is free.
● ● ●
There are several Trunk or Treat events scheduled on Saturday, Oct. 29.
● First Baptist Church, 422 Neville Street, Beckley, 5 – 7 p.m.
● Little Beaver Campground, 1402 Grandview Road, Beaver, 2 – 5 p.m.
● Gracepointe Fellowship Church, 3674 Harper Road, Harper, 4 – 6 p.m.
● Unity Church, 102 Spruce Street, Mabscott, noon – 2 p.m.
● Ghent Fire Department, 2651 Flat Top Road, 5 – 9 p.m.
● ● ●
Don't forget that the Raleigh Playhouse and Theater will be doing a special Halloween screening of "The Rocky Horror Picture Show" on Oct. 28 at 8 pm Tickets are only $5 at the door and $5 more if you would like a prop bag. Get ready for a "screaming" good time at this event.
.