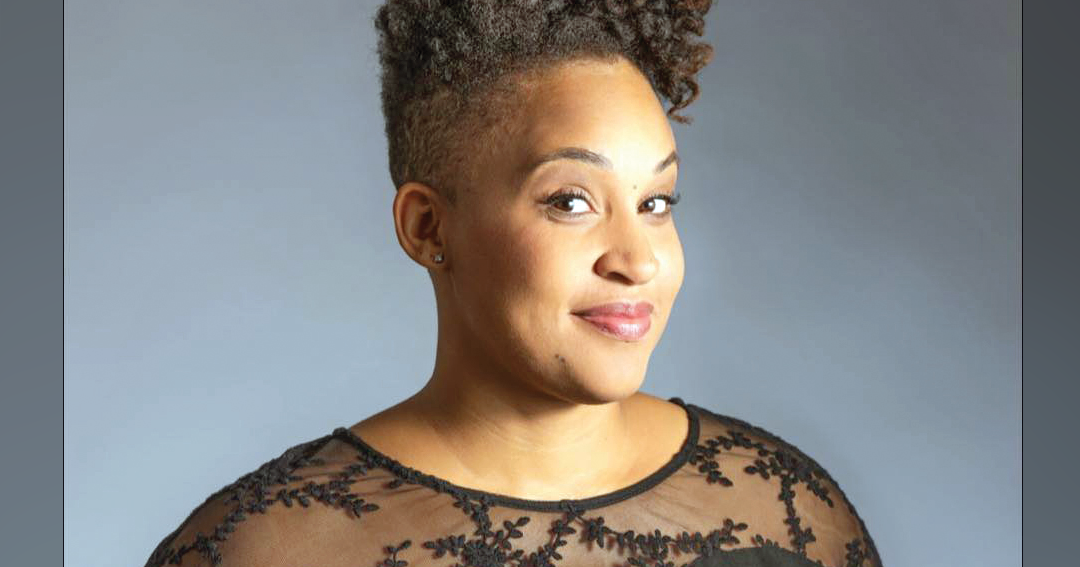 Southern California creative Ashli ​​St. Armant had a plan to write a musical about the Underground Railroad.
She had not found the setting for it until she visited Oak Alley Plantation in Vacherie, Louisiana, where some of her ancestors worked as slaves in the 1700s.
Two rows of magnificent oak trees create a grandiose front pathway and the tour guide remarked, "Can you imagine what these trees have seen and witnessed?"
"That was it for me," St. Armant said. "My ancestors walked in, and they were like 'we got this!'"
Her ancestors will possibly be appeased when the Chandler Center for the First Arts "North, The Musical" in early November.
Chandler joined three other cities nationwide to commission St. Armant's theatrical debut, which she created and directed and is produced by actor Isaiah Johnson of "Hamilton" and "The Color Purple."
But St. Armant has set her sights on Broadway.
A composer, musician, jazz vocalist, musical theater playwright, author and youth educator among other skills and talents, St. Armant began her career as a pre-school music teacher and soon started writing content for young audiences.
A rambunctious only child, she grew up with many children around because her mother ran a home daycare center. Musical instruments, make-believe and children's entertainment were part of the culture of her home.
She could not escape the influences of her childhood.
As a teen, she wanted to be a star on Broadway. She still feels it is within her reach, although the path has been circuitous, with a lot of distractions.
"I feel like Dorothy: she has these discoveries and makes new friends along the way, she has distractions, and feels it a waste of time, but at the end she realizes that was really the point of the journey," she said.
"That's how I feel about my journey towards Broadway, too. I believe it's going to happen. I've had these extremely fruitful and fulfilling experiences along the way," she added.
St. Armant is buoyed by the response to "North" so far. She drew on her multifaceted aptitudes and her creative community to assemble it and rates it as her biggest accomplishment yet.
"It's been the biggest feat even to get it to this point," she said. "It's the biggest team I've had to build, the most money I've had to raise, the biggest reach in terms of the audience we're trying to reach across the country, and also trying to get into Broadway and making those connections."
Justifiably, she is also proud of it.
"I'm proud of everything I do, but this, for sure, is the most personal thing I've ever created," she said. "To see so many people get something out of it, to appreciate it already, and it hasn't even really even gotten into the stage."
How did Chandler, which is not on the path of the Underground Railroad, get involved in premiering the musical?
Michelle Mac Lennan, general manager of Chandler Center for the Arts, said that she became acquainted with St. Armant after she performed a virtual concert through the Dandelion Artists agency during the pandemic. For the concert, St. Armant was wearing the hats of childhood education specialist and artist, working as Jazzy Ash & the Leaping Lizards.
"We fell in love with her voice, immense talent, joy and energy," Mac Lennon said.
Post-pandemic, the center met with the Dandelion Artists producer Sarah McCarthy.
"She shared Ashli's new project and the rest, as they say, is history," Mac Lennan said.
The Chandler Center for the Arts commissioned the musical along with the Lied Center of Kansas in Lawrence, Kansas, Segerstrom Center for the Arts in Costa Mesa, California, and Playhouse Square in Cleveland, Ohio.
The Chandler Center's agreement included an initial investment of $40,000, Mac Lellan said. In turn, the CCA will host the Arizona premiere on Nov. 4 and have rights to return the production in the 2023-24 season as part of the national tour.
"North's" original score features jazz and Black roots music and an uplifting story set against the backdrop of the Underground Railroad, a historical network that helped slaves flee to Canada in the years before the Civil War.
The musical's characters, Lawrence and his mother, Minnie, escape the Deep South and travel North to find freedom. They travel through Louisiana's bayous, bustling New Orleans, and the young town of Lawrence, Kansas. The story reflects the optimism, bravery, wonder and suspense of freedom seekers.
"North" absorbs St. Armant's personal family stories.
She learned about the community of Maroons, people who escaped slavery but instead of traveling north, hid in the bayous of the forests. An acquaintance sent her a book, "Slavery's Exiles," that contained a passage about a man named Tam, a community leader who was called "the brave one." He would work for non-slave owning plantation owners and be brave enough to collect money.
"The passage said he was enslaved on the same plantation that my family members were enslaved in, in an account from 1780. He'd run away from the St. Armand Plantation," she said. "It was pretty shocking to read that."
Tam became a primary character in the show.
There's also the coincidence of her name. She had changed her name to reflect the maternal line of her family, Armand. The change was done before she read the book. The slaves took the names of their masters, but were denied the "Saint" on their name.
"I learned my last name was Armand. I changed it to St. Armant, the original last name from France," she said, reflecting the French Saint Armand, the patron saint of beer, wine making and hospitality.
Because of these and various other chance occurrences, St. Armant feels a spiritual connection to the show she is creating.
"I don't think it's by accident that this information came to me, that he (Tam) was also enslaved in a plantation that my family members were also enslaved on," she said. "And because of the nature of our history here in the States, we really don't know our family lineage past four or five generations max because our history was erased for us, our last names were taken, and all that."
"I can't know for sure, but I think I know," she continued. "At the very least, he shares an experience that my ancestors have also experienced on the same land."
If You Go:
What: "North: The Musical"
When: 7 pm Friday, Nov. 4 and 3 pm and 7 pm Nov. 5.
Where: Chandler Center for the Arts, 250 N. Arizona Ave.,
Chandler.
Tickets: $32 and $42, $15 for youth.
Information/sales: chandlercenter.org/north or 480-782-2680.
Connected Events:
10 am Oct. 22 at Chandler Public Library: "The Underground and Overground Railroad" presented by Dr. Tamika Sanders.
Nov. 4 in the Gallery of the Chandler Center for the Arts, opening night cast reception after show for ticketholders.
Nov. 5 at CCA: "North: The Musical Talk Backs," following both the Saturday performances.
.