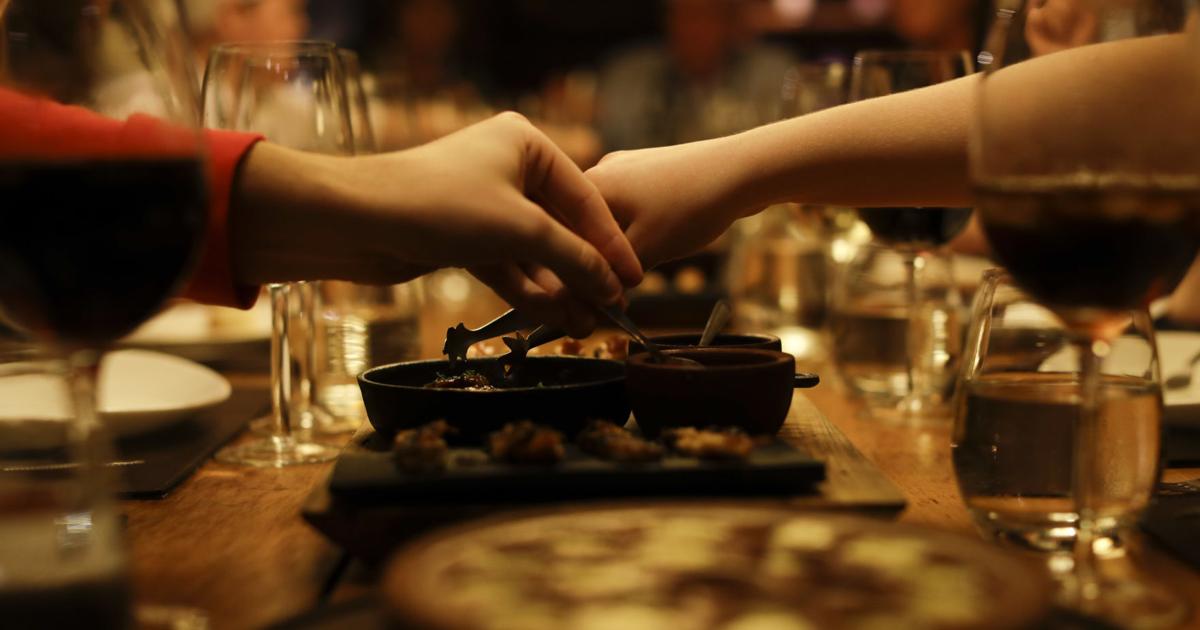 While Argentina's wine production is quite varied, in recent years, Malbec has emerged as its signature grape and established a position among the US's most popular wines. A minor blending grape in Bordeaux, though important in southwest France, it experiences an alchemy in the vineyards of Mendoza, Argentina's most important wine region.
The dramatic landscape of this high-altitude desert region at the foot of the Andes births many fine red wines in addition to malbec. Argentina's producers have settled into a comfort zone of affordable, easy-drinking reds that increasingly are crowd pleasers. Typically, you get up-front, round fruit and lush textures. As a bonus, many are made with organically grown grapes.
Domaine Bousquet, one of the largest Argentinean wineries, stands out for its commitment to organically grown grapes throughout its portfolio. Its wines are made with minimal reliance on oak, enabling the fruit to shine through and are vegan.
• 2018 Gran Malbec ($25). loam, mineral, forest, touch of spice, savory notes.
• 2019 Cabernet Sauvignon ($13). fresh berries with herbal notes.
• 2018 Cabernet Franc "Gaia" ($20). dark fruit, herbal, toasty, spicy.
Longtime grower Coen is now collaborating with highly regarded Italian winemaker Atilio Pagli to produce wines from sustainable or organically grown grapes. Its "Classic" tier ($25) forms the foundation of production. If you are interested in getting a taste of the heights Argentinean malbec can reach, my tasting included the 2019 Reserve Malbec ($45), a special production and fuller bodied style with certified organic grapes, that showed distinct character with blue fruit, floral, baking -spice and anise notes.
Trapiche, one of Argentina's largest and oldest (140 years) producers, offers a variety of tiers to showcase the abundance of Mendoza. The "Broquel" tier is crafted with fruit from a variety of estate vineyards. The 2020 Cabernet Sauvignon "Selected Barrels" ($15) is soft, fresh, and friendly. The "Medalla" tier (around $20) was created for Trapiche's 100th year and features 100% single variety wines from Mendoza's prime growing areas. The "Gran Medalla" tier was developed for the 125th anniversary and uses select grapes from Trapiche's finest vineyards. The 2019 Malbec ($30) shows juicy, ripe berries, currant and herbs with fine tannins.
Trivento, another large production winery, is owned by Chilean colossus Concha y Toro. Its 2020 Malbec Reserve ($12) provides easy drinking, straightforward berry, plum, with a slightly assertive finish.
Orfila was founded by Spanish immigrants in 1905, and the Orfila family merged with the Argentina operation of Italy's Gancia family in 2010. It is a smaller production winery but also emphasizes sustainable and organically farmed vineyards.
• 2020 Cabernet Sauvignon Estate Selection ($15) ,intense but light, crisp.
• 2019 Malbec Estate Selection ($15), elegant, tobacco notes.
• 2020 Malbec Classic ($13), fresh, savory.
.